A 5-Minute Guide to Estate Planning in Yakima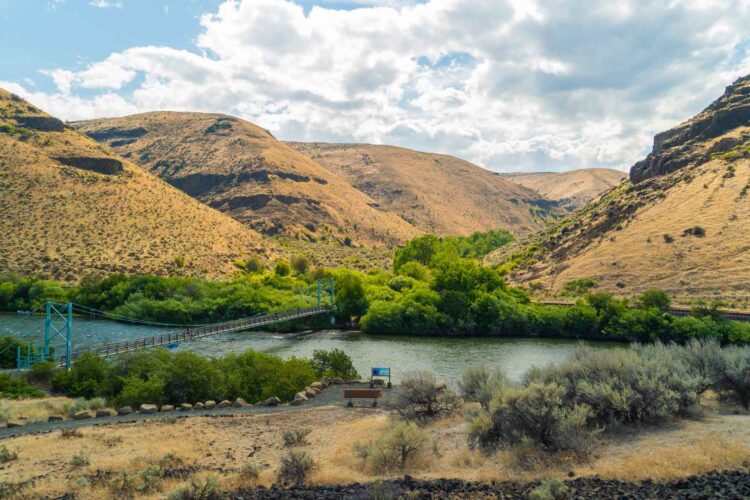 Estate planning is a critical process that many individuals often overlook. Not only does it involve planning for your future, but it also ensures that your loved ones are taken care of after your passing. Moulton Law Offices, a reputable law firm, understands the importance of providing professional estate planning services in Yakima, WA. This comprehensive guide aims to clearly understand what estate planning entails and how Moulton Law Offices can help navigate this process.
We know that estate planning can be intimidating for many, so we want to lay out a simple plan for getting yourself up for success.
Navigating the legal landscape of estate planning can be pretty daunting. Each state, including Washington, has different laws and regulations regarding estate planning. Being a local firm, Moulton Law Offices offers a deep understanding of the legal landscape in Yakima, WA. They can help clarify the Washington state laws on estate taxes, probate proceedings, and the legal requirements for valid wills and trusts.
Estate Planning and Your Family
At the heart of estate planning are your family and loved ones. A solid estate plan can ensure they are cared for even after you leave. You can create a lasting legacy by establishing guardianships for minor children, setting up elder care provisions, or leaving your assets to family members. Moulton Law Offices understands the sensitivity of these decisions and works closely with you to protect your family.
Key takeaway: Estate planning is not a one-size-fits-all process. It requires careful consideration and experienced legal guidance. Moulton Law Offices offers personalized, expert advice to navigate estate planning, probate, and trust creation. They put your mind at ease, ensuring that your estate plan fits your needs and those of your loved ones.
Understanding Estate Planning
Estate planning is the process of arranging the management of a person's estate during their life and after death. It often includes tax planning, wealth transfer, asset protection, and other financial considerations. Moulton Law Offices provides expert guidance on these complex issues.
Importance of Estate Planning in Yakima
Estate planning is not just for the wealthy; it's a tool that anyone can use to ensure their wishes are followed, minimize potential taxes, and protect loved ones. Without an estate plan, state law will determine how your assets are distributed, which may not align with your intentions.
How Moulton Law Offices Can Help
With their team of experienced lawyers, Moulton Law Offices can help draft crucial documents like wills, trusts, durable powers of attorney, and healthcare directives. Their comprehensive understanding of Yakima, WA's local laws ensures you are safe.
The Estate Planning Process with Moulton Law Offices
Initial Consultation : The process begins with a comprehensive consultation to understand your estate, wishes, and future planning goals.
Plan Design : Based on your input, the legal team at Moulton Law Offices will design an estate plan tailored to your needs.
Document Preparation : Moulton Law Offices will prepare all necessary legal documents, including a last will, revocable living trusts, power of attorney, and advance healthcare directives.
Plan Implementation : Once the documents are ready and reviewed, you will sign them in the presence of a notary public.
Periodic Review : Moulton Law Offices will regularly review your plan to ensure it aligns with your goals and any changes in your life or laws.
Tips for Successful Estate Planning in Yakima, WA
Start Early : The sooner you start, the better you can plan for unforeseen circumstances.
Update Regularly : Life changes, such as births, deaths, or financial status, often necessitate adjustments to your estate plan.
Include All Assets : Don't overlook any assets. Your digital assets, like email and social media accounts, are significant.
Work with Professionals : Moulton Law Offices' expertise in estate planning in Yakima, WA, can help you navigate complex laws and make informed decisions.
Understanding Probate in Yakima, WA
Probate is another crucial aspect of estate planning. It is the legal process by which a will is proven valid or invalid, and it includes locating and determining the value of the deceased person's assets, paying final bills and taxes, and distributing the remaining estate. The probate process can be complex, time-consuming, and expensive, particularly if the will is contested. Moulton Law Offices can guide you through probate, ensuring your assets are protected and transferred to the intended beneficiaries as smoothly as possible.
Building Trusts with Moulton Law Offices
One method to avoid the probate process is through trusts. Trusts are legal arrangements that allow a third party, or trustee, to hold assets on behalf of a beneficiary. There are numerous types of trusts, each with specific benefits, uses, and rules. Moulton Law Offices specializes in setting up various trusts like living trusts, special needs trusts, and testamentary trusts tailored to meet the unique needs of their clients in Yakima, WA.
Estate planning is a critical process that provides peace of mind and protection for you and your loved ones. As an experienced law firm in Yakima, WA, Moulton Law Offices is ready to guide you through every step, ensuring that your wishes are honored, and your estate is managed per your directives.
You can get started by using our contact page , calling 509-328-2150 , or by attending a seminar .
Yakima County offers a resource for Wills, Probate & Guardianship ,