Meet the Team at Moulton Law Offices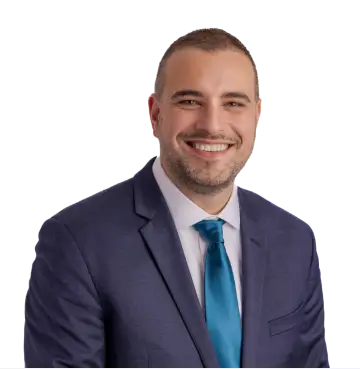 Matthew M. Luedke, Estate Planning Attorney
Matthew Luedke is the Managing Partner at Moulton Law Offices, P.S., a distinguished Estate Planning, Trust, Probate, and Elder Law firm based in Washington State. With over 15 years' experience in the legal field, Matthew has become a Top-Rated advocate for individuals and families seeking comprehensive solutions for asset protection from Estate Tax, Probate, and Medicaid challenges.
Matthew's passion for his work stems from his deep commitment to helping families solve potential problems that may arise without proper planning. His expertise in estate planning and elder law empowers clients to navigate complex legal matters with confidence, ensuring the preservation of their assets and the well-being of their loved ones.
Driven by a desire to make a difference, Matthew finds immense satisfaction in assisting clients facing the overwhelming costs of long-term care. By diligently exploring avenues to mitigate financial burdens, he ensures that families can secure the necessary resources to afford essential care without compromising their financial stability.
Beyond his professional endeavors, Matthew maintains a well-rounded perspective through his various interests. An avid photographer, he enjoys finding unique and creative moments to capture and his love for travel allows him to explore new cultures and broaden his horizons. On the basketball court, Matthew thrives in competitive environments, channeling his determination and teamwork skills. Skiing and hiking further fuel his adventurous spirit, as he embraces the great outdoors.
Matthew's commitment to community service shines through his dedicated involvement with DeMolay as an advisor since 2004. By mentoring young individuals, he instills values of leadership, personal growth, and civic responsibility, making a lasting impact on their lives.
As a Mason, Matthew embraces the principles of personal growth, ethics, and philanthropy, aligning with his own dedication to excellence and service.
In his personal life, Matthew cherishes his role as a devoted husband and proud father to three daughters, including twins and a delightful surprise. With his loving family, two dogs, and a cat by his side, he finds joy in creating cherished memories and nurturing strong bonds.
Education
Juris Doctorate cum laude (with honors), Gonzaga University School of Law
BS, Communications, University of Washington
VA Accredited Attorney
Professional Associations
Washington State Bar Association
Spokane County Bar Association
National Academy of Elder Law Attorneys (NAELA)
Washington State Elder Law Section
WealthCounsel