Meet The Team At Moulton Law Offices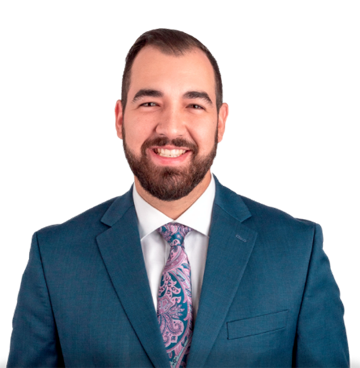 Tristan Salinas, Associate Attorney
Tristan first studied and graduated from Texas A&M University, where he earned a Bachelor of Science in Political Science. Subsequently, Tristan continued his academic journey at Gonzaga University, where he obtained both his Juris Doctor (Law degree) and his M.B.A.
Currently, Tristan is further pursuing an education in Master of Laws with a specialized focus in wealth management. A passion he has held for many years. Tristan's extensive knowledge and expertise enables him to deliver an unrivaled experience for the families and clients we serve.
Tristan's Texan roots and history of sports in Houston has cultivated a love for local sports. Particularly for his alma mater, Texas A&M football, and the two-time World Series Champions, The Houston Astros. However, upon relocating to Spokane to attend Gonzaga, he extended that same passion for local sports, especially to Gonzaga basketball. Beyond basketball season, Tristan regularly attends Spokane Indians and Spokane Chiefs games, holding season tickets for both teams.
Education
Juris Doctor, Gonzaga University School of Law
M.B.A. Gonzaga University School of Business Administration
BS, Political Science, Texas A&M
Professional Associations
Washington State Bar Association
Spokane County Bar Association
Latina/o Bar Association of Washington