A Yakima Estate Planning Attorney Makes Things Easier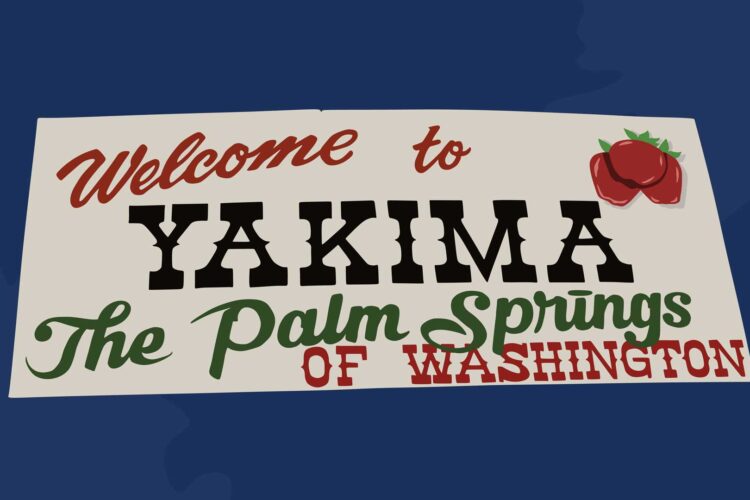 At its Core, What is Yakima Estate Planning?
This strategic process typically involves creating wills, trusts, power of attorney, and health care directives. It's a proactive approach that provides peace of mind and minimizes potential disputes or confusion.
Yakima Estate Planning can also include strategies to limit potential estate taxes, thereby preserving more of your estate for your loved ones. Whether you have a modest or substantial estate, planning your estate in Yakima can provide crucial financial security for you and your family's future.
Estate planning can be daunting, especially in the face of many options and required paperwork. Allow our team of estate-planning attorneys to make this process simple for you!
We will guide you through every step – from organizing your assets to filing legal documents – with one goal: providing an effortless experience that leaves behind any feelings of frustration or uncertainty.
Taking care of a will now safeguards those closest to you—make sure yours isn't left undone!
If you want to ensure that your loved ones have an easier time managing your estate after you're gone, securing expert legal counsel from Moulton Law in Yakima, Washington, is vital. That way, they don't need to grapple with the complexities of probate and can instead dedicate themselves to healing.
Yakima Estate Planning is an essential step for residents of Yakima, Washington, ensuring that their wealth, assets, and personal affairs are effectively managed and distributed in accordance with their wishes after they pass away or become incapacitated.
Our experienced team of expert attorneys can help you with the following:
Draft your will & last testament
Establish trusts of all kinds
Choose a power of attorney
Don't wait to begin preparing for your future. Acting quickly can significantly reduce the stress on those closest to you with just a few hours worth of serious planning. Partnering with our knowledgeable team in Yakima, Washington, is an ideal way of setting yourself up with an estate plan that is ready for success.
Don't miss out on the peace of mind you achieve with careful planning. Secure your legacy and the future of those closest to you. Know that your loved ones will be taken care of when you're gone – and don't let the probate process become a burden.
Creating Durable Powers of Attorney in Yakima, WA
An adequate Durable Power of Attorney (DPOA) is a legal document that designates the person to make financial and health care decisions on your behalf should you become incapacitated.
Unlike ordinary Powers of Attorney, DPOAs can either activate automatically when needed or remain legally valid even if you cannot choose for yourself. This will ensure that your wishes are respected no matter what happens.
Experiencing the loss of a loved one is devastating, and if they did not have an estate plan in place, it could be even more challenging to come to terms with. Don't face this process alone – reach out to our firm's probate attorney, who will provide you with compassionate guidance while you learn the best methods for distribution of your loved ones' assets.
Our team has the expertise needed for all elder law & estate planning matters within Washington, so don't hesitate to contact us so you can get started on your path toward closure.
Are you in urgent need of an estate law attorney? If so, look no further! Our firm is located here in Yakima to provide superior service for clients living in the area and surrounding areas such as Richland, Kennewick, and Pasco.
Keep Your Loved Ones Protected w/ Expert Yakima Estate Planning Services
Creating a will is vital to ensure your loved ones can easily manage your estate after you're gone. Expert legal counsel from Moulton Law in Yakima, Washington, can help make the probate process much smoother and provide peace of mind to those closest to you.
We'll ensure that your wishes are respected and that the transfer of assets is done per all applicable laws. Our team of experienced Yakima estate planning attorneys will guide you through every step – from designing trusts to filing legal documents.
Please don't wait until it's too late to plan for your future. Contact us today and get started protecting those closest to you with Yakima estate planning! We are committed to taking the stress and worry out of this process – all you have to do is give us a call. Make sure that your legacy is left in capable hands.
Moulton Law – Client Care Program
Note: We also offer a popular Client Care Program to inform you about various Yakima estate planning matters and changes through concierge access, quarterly newsletters, and regular seminars. You'll also be pleased to learn that this program includes several valuable services and discounts on more advanced work. Learn more about Client Care .
Please schedule your appointment today by calling 509-328-2150 or visit our  contact page to send a quick message. You can also attend our free estate planning webinars & seminars .
If you found us today performing various Google searches like "trust lawyers near me", or "probate attorney near me", you've landed in the right place! Contact us to learn more about all of our available Yakima estate planning services.