Knowledgeable & Experienced Kennewick Estate Planning Attorneys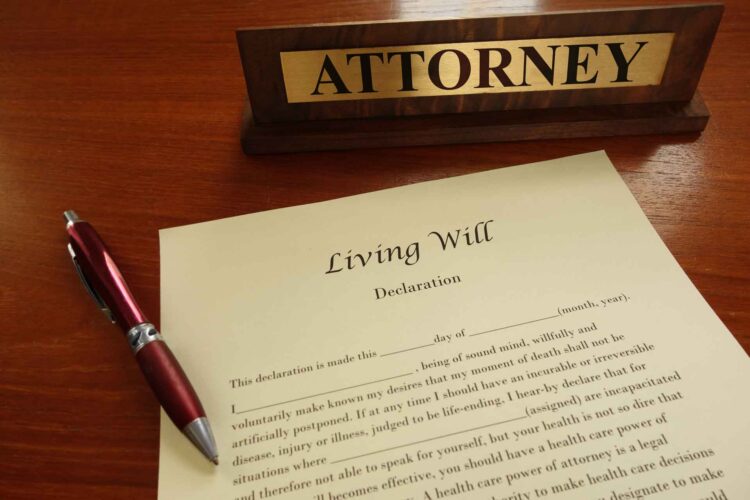 When it comes time to plan your estate, please don't wait until it's too late. Working with local and knowledgeable Kennewick estate planning attorneys ensures you have a comprehensive plan. By asking you detailed questions about your life, our primary attorney in Kennewick – Jenny Hubbard –  will help your family determine all the most appropriate choices regarding your estate.
It's essential to be clear and specific while writing an estate plan. It gives you power over how your assets are distributed if you execute it carefully and conscientiously. To avoid making errors in the drafting that might have adverse outcomes, it's critical to work with a professional, experienced Kennewick-based estate planning attorney.
Many individuals put off addressing their estate planning needs. Nobody should make such a mistake. Before anything catastrophic occurs, you'll likely benefit from assistance from estate planning attorneys to examine your estate.
Many people have been surprised by an untimely death or occurrence that has made their estate settlement more unpleasant and costly than it needed to be. Estate planning with the help of a team of knowledgeable estate planning attorneys can help prevent the agony of an unexpected tragedy.
Our knowledgeable Tri-Cities estate planning attorneys will assist you in determining which estate planning documents are appropriate for your needs, wants, and circumstances.
Moulton Law Offices serves clients in the Tri-Cities area of Washington who want their estate plan handled by specialists. Our estate planning attorneys specialize in perfecting every aspect of our client's estate plans, and we can serve clients in Pasco, Richland, and Kennewick. We ensure that our client's estate planning documents effectively prevent probate litigation and address estate tax concerns so they can pass on their wealth according to their wishes.
The 4 Essentials of Effective Kennewick Estate Planning:
There are a few documents that are essential to almost any comprehensive estate plan:
Wills and Trusts:  The will and living trust are the most basic estate planning documents, determining how a testator's assets and property would be distributed in light of tax consequences.
Power of Attorney:  These are legal papers that transfer someone else's authority and direction for handling the testator's financial affairs if the testator cannot address these issues alone.
Health Care Directive:  If the testator cannot communicate their wishes when facing a terminal illness, this gives doctors and family instructions.
Family Law Documents:  A third party, designated by the testator, may act as a caretaker for the testator's child in case of sickness or death. A prenuptial agreement is a legal document that specifies how property will be divided in the case of a divorce or death.
Our Kennewick Estate Planning Attorney Can Prepare Critical Documents for you.
As an example, the "Transfer On Death Deed" was passed into law in 2014, a type of estate planning tool. If you have real estate, you may execute a Transfer On Death Deed while you're still living and name the recipient as the property's owner upon death.
You continue to own the property while you are living, and the grantee named in your Transfer On Death Deed becomes the property owner immediately after your death – so a probate case isn't necessary.
Our Kennewick estate planning attorney has the experience and expertise to understand each client's specific goals and needs. Then we'll use the appropriate estate planning documents and processes to give each client the best, most effective, and most precise estate plan possible.
Final Thoughts on Getting Assistance from a Kennewick Estate Planning Attorney: 
Estate planning is a necessary process that everyone should go through, yet many people put it off. Don't make the same mistake. By working with Kennewick estate planning attorneys, you can ensure that your estate is in order and that your wishes will be fulfilled.
There are many things to consider when creating an estate plan, and our Kennewick estate planning attorneys can help you with all of them. We'll work with you to determine which estate planning documents are appropriate for your needs, wants, and circumstances.
Making sure your estate is in order doesn't have to be complicated or time-consuming. With our help, you can create a comprehensive plan covering your bases.
We can be reached during our regular business hours of 9 a.m. to 5 p.m., Monday through Friday.
Our office is near Columbia Center Mall in Kennewick, WA (Tri-Cities).Call us today at ( 509) 328-2150 .