Elder Law Attorney in Kennewick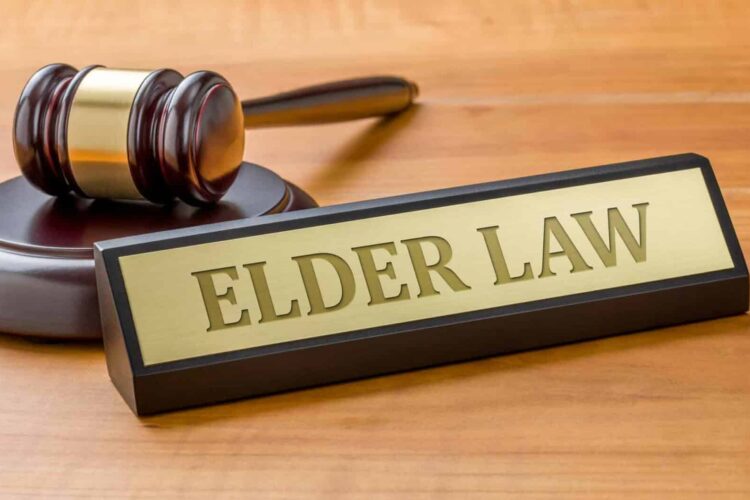 How Can A Kennewick Elder Law Attorney Help You?
Having an experienced local elder law attorney on your side to look after complex legal issues can be critical for ensuring that you have the legal assistance and support you need to safeguard your loved one's rights and well-being effectively. Our attorneys have extensive expertise assisting the elderly in Kennewick and have the knowledge and abilities to advocate on your behalf.
An Elder Law Attorney can help with:
Providing you with legal counsel:  Knowing your options is vital, especially regarding estate planning or health care. A seasoned attorney will be in a position to offer you sound legal advice that will aid you in making the best decisions for your future.

Protecting your rights:  Your lawyer is your biggest ally, and they will go above and beyond to ensure your rights are safeguarded.

Supporting you:  Knowing that you have a seasoned attorney on your side can give you the emotional support and encouragement you require.

Draft and handle paperwork:  Your lawyer is experienced in drafting and handling the paperwork involved with your legal matter. If you need help drafting a will or creating other advance directives, your elderly law attorney will be there to guide you through each step of the process. This way, you can focus on other matters while we handle the heavy lifting.

Saving you time and money:  A reliable and experienced elder law attorney will ensure that your documents are managed correctly and in a timely manner. They will prevent any costly errors and ensure that everything arrives where it needs to be when it is supposed to.

Offering financial representation:  Your elder law attorney can assist you with financial planning and issues like income, taxes, inheritance, etc.
Our valued Kennewick clients turn to us for knowledgeable legal advice and compassionate representation. Our firm has represented clients in Kennewick & surrounding communities for over two decades. We do our best to stay at the forefront of estate law in our field and do what we can to advocate for change that benefits those with disabling conditions and their families.
We can offer legal assistance in the following areas:
Disability legislation – guardianships, as well as special needs trusts.
Elder law – covering a wide range of legal issues, from Long-Term Care planning to end-of-life concerns.
Estate planning – from a simple will to complex trusts to powers of attorney and health care directives.
Probate and matters related to the administration of an estate.
Litigation & settlement planning and recovery management.
Unfortunately, the elderly are often seen as an easy target in our society. Many cannot safeguard themselves from financial scams or people who might exploit them. Others, like those with dementia, have become severely ill and can no longer make informed decisions.
Our elders have spent their lifetimes giving back to us and our communities – they deserve to be protected from those who would take advantage of them.
At Moulton Law Offices, we help elder law clients in Kennewick and the Tri-Cities area with various legal needs, including guardianship and conservatorship. We understand how difficult it can be to see a loved one suffer, and we're here to help you get the protection they need.
We Can Help w/ Elder Law, Guardianship, & Legal Protection for Vulnerable Adults.
Contact us today for a free consultation if you have any kind of elder law issue in Kennewick or the Tri-Cities area. We also have an office in Yakima if that would be helpful to your family to meet there. 
Elder law is a dynamic, growing specialty of the law that addresses issues that our ever-increasing elderly population and vulnerable populations confront. Moulton Law Offices, P.S., can assist you if you are facing a problem and require expert legal counsel. We are located in Kennewick, Washington, and represent clients in all elder law situations.
We're here to help our clients find practical solutions to their complex problems and have extensive experience protecting the rights of vulnerable adults. If someone you know is in immediate danger in Washington State, please use this page to send a message and get them help.
Vulnerable Adults : You are not alone. We understand how vital it is to have peace of mind and will work diligently on your behalf to provide solutions for the challenges you're facing. Our law firm can help you protect your loved one through filing a Vulnerable Adult Protection (VAPA) Petition—a process entirely separate from the guardianship of an incapacitated adult.
Guardianships : We can also help you understand how guardianship might be beneficial in instances where more protection is necessary. Guardianships give the guardian power to make decisions and act in the best interests of the person under their care. A court session determines whether or not a specific individual requires guardianship.
Our firm covers probate, estate, and trust litigation and claims against fiduciaries and TEDRA matters. This means we have the experience necessary to help recover assets lost if a vulnerable adult has been exploited or abused.