5 Tips to Help Your Parents With Their Estate Plan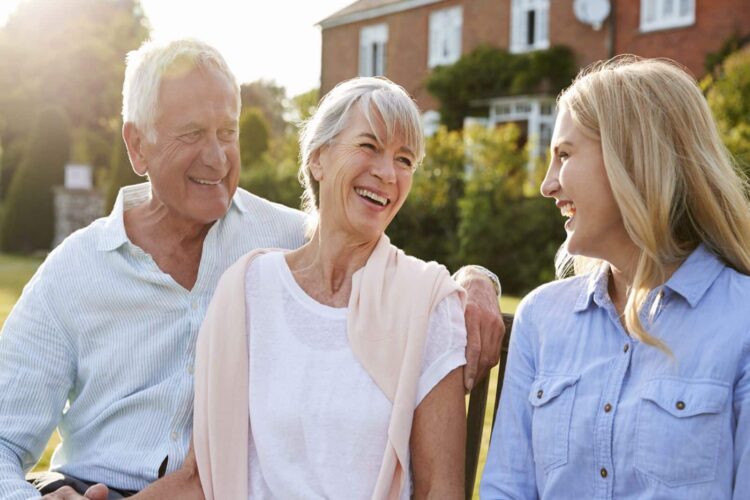 When most people think about long-term estate planning, you probably think about the security of your descendants. However, it's also a good idea to consider assisting your parents. Communication with your parents about establishing a strategy for their assets will likely help avoid future issues and steer clear of family disputes.
Having a discussion with your parents about their assets has several advantages and is likely to reduce stress for your family. Here are some helpful starting points you can start with:
Helping a parent with their estate plan
Determine who will be the executor of your parent's estate
Learn where your parents keep their estate documents so you can find them when the time comes.
Prepare for the future by establishing a long-term care plan for your parents in the event of illness
Avoid potential estate settlement issues down the road
Additional considerations you may want to review
It's critical that you fully comprehend what your parents have done with their estate plan and focus on addressing any areas that may need updating.
Do all of your parent's accounts include a named beneficiary?
Have they written down essential passwords for important online accounts?
Is there a written record of their assets, account statements, and insurance documents?
Are there any accounts they may need to close or transfer to someone else?
Are all of their trust documents entirely up to date?
Will they have the necessary funds to take care of long-term care down the road?
These discussions may be uncomfortable and unpleasant, and we completely understand that. However, establishing clear answers to these questions will be of great help to your family so that you aren't scrambling or panicking at the last minute when circumstances change or something terrible happens to your parent.
Here are 5 Tips for Helping Your Parents w/ Estate Planning
1. Update emergency information. This should be more than a simple list of doctors and contact numbers. You will also want to include specific details for any digital assets, bank information, legal experts and financial advisors, and any other relevant information that comes to mind. Organizing these details ahead of time will save your loved ones from being anxious about you during an already emotional period. You will likely find that they can be crucial for making rapid decisions when time is of the essence.
2. At the minimum, you will want to create a will and potentially trusts, too. Meet with an expert estate attorney to provide you with guidance and establish all the appropriate documentation. The goal is to be as transparent as possible so you can sleep easy knowing there will be no misunderstandings about what your parents wanted when the time comes.
3. We highly recommend that your parents designate a durable power of attorney . This allows the person your parents designate to make legal decisions if they become incapacitated for any reason. Again, write down as many details as possible, including safe deposit boxes and online passwords for important accounts. Without establishing a power of attorney, a court or third party designated by the courts will end up making legal decisions on your family's behalf.
4. Establish an advance medical directive for your folks as well. This document will prevent family members from having to make critical end-of-life decisions for you – as this is a topic that many people find difficult to discuss. Knowing what your parents want if faced with these circumstances will save you from unnecessary grief in thinking you may be making a decision they may not have wanted.
5. Begin open discussions with your parents about their financial issues as soon as possible. Please don't wait until they've had an accident, become ill, or you believe that they should no longer be driving.
If you have any questions about the process of estate planning, our office would be pleased to help your family navigate these complex topics. Our estate planning attorneys have years of experience working through these issues and have even more valuable suggestions beyond what we've listed in this post. Call 509-328-2150 to set up your consultation, or use our contact page to send us a message, and a representative will reach out to you as soon as possible.
As an additional resource, check out this resource from Money Crashers on how to approach these difficult discussions with your parents.