Hackers are ramping up attacks on financial accounts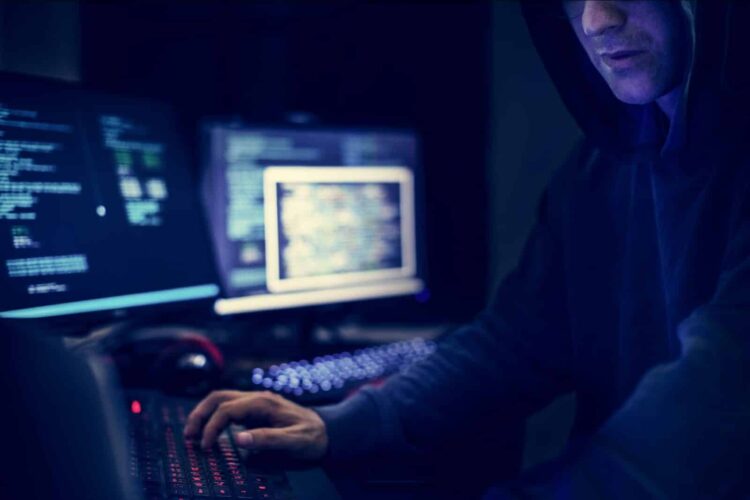 The idea of losing your life savings to hackers is terrifying — and it's why an increasing number of folks are choosing not to consolidate their retirement assets, even if that move could be financially savvy for them.
One particular couple had already been the target of identity theft in the past, then it happened with their credit card. Because of these events they were afraid that if they combined all their money together into a single account, they'd be at real risk of exposing their entire nest egg to additional attacks.
In this case the couple was able to work past their fears, after being shown that the the custodians she works with — Fidelity, TD Ameritrade and Schwab — can guarantee protection in the event of a hack.
We always recommend that you follow strict cybersecurity measures of your own, including the use of two-factor authentication and constant monitoring of your accounts. The ideal is to make your devices as secure as humanly possible.
Bank accounts remain an ideal target for hackers, and retirement accounts aren't far behind. Cybercriminals are now moving towards capabilities that enable them to easily attack retirement and loan accounts. Although the number of consumers affected by identity fraud declined between 2017 and 2018, hackers are targeting new types of financial accounts — such as customer rewards programs and retirement plans, according to the 2019 Identity Fraud Study from Javelin Strategy & Research.
Part of the dilemma comes from identity theft itself, which often provides hackers a leverage point to get into your important financial accounts. Data breaches are becoming increasingly common, Target Sony, and Microsoft were all targets of major data thefts in recent years and those details may provide scammers with credit card information and billing addresses. Capital One was also hacked in 2019, revealing information of more than 100 million of its customers — including birthdates, income, payment history and even Social Security numbers.
Often hackers may use information they find on their own, but they may also sell this sensitive data on the "dark web," a part of the internet only found using a special web browser. The dark web is often the starting point where cybercrime begins.
There are many different obstacles to stealing from your retirement accounts — as most banks have strong security measures in place to verify your information before a withdrawal occurs — but if it does happen, and when it does it will often result in losses of tens of thousands, if not hundreds of thousands of dollars. A retirement account specifically can be a hacker's dream, as they're not monitored nearly as often as other financial accounts and retail websites.
Retirement savers should always ensure that they are very careful to access their accounts in a secure manner every single time, so that they don't become the next victim. Fraudulent activity itself can be extremely damaging to anyone, but especially when it affects that person's future. Financial hardships that may be caused by identity theft or a scam can last for months or years after your personal information is exposed.
Here's are some tips to keep your accounts safe:
Check your accounts — mainly for security purposes
Financial advisers typically suggest not to frequently check your retirement accounts, as market volatility may cause a balance to appear lower than normal and thus, concern individuals about their retirement security. But people should occasionally sign into the account, just to ensure nothing has changed pertaining to account information. We suggest setting up notifications that alert the account holder when someone has logged into the account, conducted a transaction or changed a password.
If you notice transactions you're unfamiliar with, contact the compliance department of the custodian immediately. You can also find login history for your account after you've signed in.
Secure your accounts from Hackers
Always be cautious with sensitive information, such as Social Security numbers, passwords, and addresses or phone numbers. People may not know when this information has gotten into the wrong hands, Hanson said.
Password managers can store or even generate secure passwords, much better than generic codes like "123456" or "password." People can also turn on two-factor authentication, which means someone logging into the account would need to input the password and then a code sent via text message, email or phone call.
Pay attention to who or what institution is receiving your personal information. Many consumers shop online, or register for subscription services and newsletters that could easily be hacked.
Other tactics: change the password on a router, which is how hackers can access a person's home internet — and any device linked to it; change the default Domain Name System, which internet service providers initially create; and use a VPN, which creates an "encrypted tunnel" for data sent and received.
Keep your devices updated
Don't click on unfamiliar links via email or web searches. Always use the most updated software and operating systems when on your computer or mobile device. An out-of-date program may not have the same security measures as the newest version, or they may no longer be supported, which creates vulnerabilities.