Business Owners Should Always Create an Estate Plan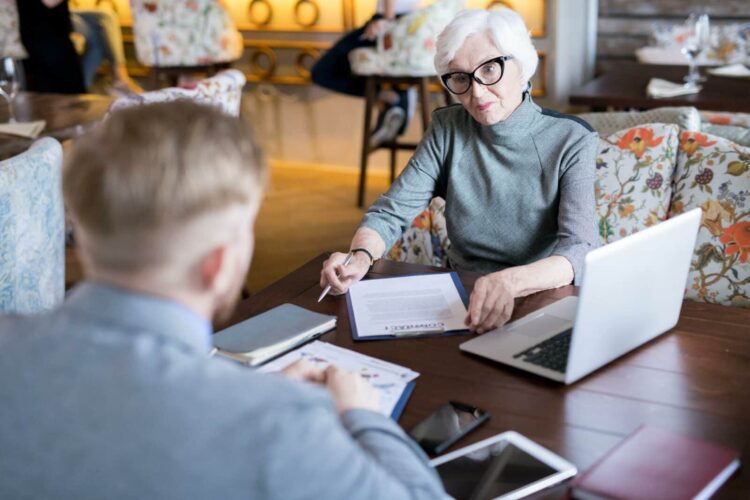 What happens if you die without leaving a will or estate plan? We can tell you it is probably the last thing you'd ever want. This is because the government is going to decide who receives ownership of your business, rather than choosing a successor yourself.
Each state has its own regulations about how assets should be distributed after someone passes away, and these laws also dictate what happens when a person has not created as will. This is also known as dying "intestate."
Here's one tale from a law firm that will make this point very clear.
A business owner died suddenly. He had never actually finalized his divorce from his first wife of 20 years. What exactly was he waiting for? This part is hard to determine, since he had already been in a relationship with another woman for 10 years and they even had two children together. However, because he never completed the process to divorce his wife, she ended up inheriting his business.
Let's face it, no one likes to consider that they will die, or in this case, that it was probably time to deal with this person's marital status. He potentially thought that he had plenty of time to plan this out. However, the result in this case was not pretty.
Here are a few recommendations for business owners:
Preplan. A business owner needs to do a complete estate plan, so your property, family and business will be protected, if you should become incapacitated or die. You'll need the following:
Disability insurance . This is a relatively affordable product that replaces up to 60% of your income, if injury or illness prevents you from working.
Life insurance . Consider the cost of providing food, shelter, education and care for your family. How would that be replaced, if you died tomorrow? Another thing life insurance can do is keep a business alive after the owner dies. Proceeds can be earmarked in your estate plan to be used to meet business costs and spare your loved ones from selling the business for a low amount, because they need to raise funds fast.
Create a succession plan . How will your business go forward without you? Creating a solid succession plan will ensure your business continues to live on long after you pass away.
Have your documents prepared . Hire an estate planning attorney who can protect your business and your family. Here's what you'll need:
A will and/or a trust . You need a will, especially if you have small children. This is because you'll want to name guardians for them. A will does go through probate. However, this is only true if your assets are not placed in trusts. Your estate planning attorney will create a plan that fits your needs.
Health care directives . This gives a family member or friend the ability to make health care decisions, if you are unable.
Financial power of attorney . Someone you trust and who has strong business acumen will be able to make financial decisions on your behalf.
Beneficiary designations . This is where most people make big mistakes. Don't leave your entire insurance policy to your ex because you forgot to update these. Whoever you name as a beneficiary on your designation form gets the asset, regardless of what your will says. This includes bank accounts, retirement accounts, etc.
Finally, tell your family and/or friends about your plan and your wishes. Let more than one person know that these documents exist, as well as who to contact in the event of an emergency and your wishes.
This probably won't be much fun if we're being truly honest. However, planning now is the right thing to do.