Discuss End-of-Life Care Plans w/ Your Family (Ahead of time)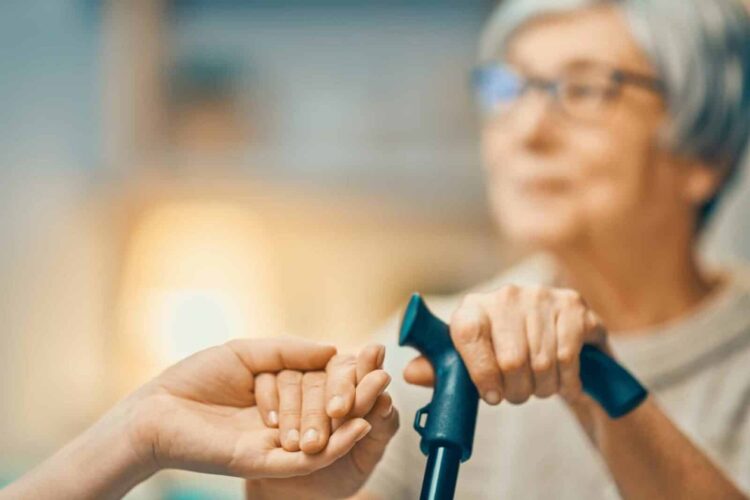 Nearing the end of your life is never an easy topic to discuss. It can be even more challenging to set up legal documents and plan for end-of-life care, but it is essential to ensure your wishes are followed. In this article, we'll explore what the End-of-Life Care Planning Process entails, its impact on your family, and the documents you need to set up to be prepared for this time. 
If you haven't already talked about your end-of-life care with your kids, you should try to make this a priority soon. You should think about how you would like your medical decisions to be handled and select a person that you would like to represent you as using a power of attorney. You can meet with our experienced estate planning attorneys to draw up the correct legal documents to ensure your wishes are upheld.
It is essential to think about how you want your end-of-life planning to be handled so you can ensure your estate plans will reflect your final wishes. Our attorneys will help you create the appropriate legal documents to all but guarantee your wishes will be seen through.
Having this kind of conversation might be difficult, but it will likely be highly beneficial for both you and your family. It is critical that you talk about these issues because they will ultimately affect your family, and everyone deserves to have their voices heard. 
Always remember that if you need estate planning help and you live in Eastern Washington or North Idaho, we'd love to help. At Moulton Law, we treat our clients like family, and our ultimate goal is to help make sure your assets will be protected and your wishes upheld.
Prepare Your Family For The Conversation
Before you spring this delicate conversation onto your kids, prepare your family for the discussion. Talking about end-of-life care can be extremely difficult for some people, and it might not be something your kids have even thought about before. You can approach the topic by first bringing it up and requesting a time to talk about your wishes. Ask your kids if they would be ok with discussing the issue; you give them time to process what it will entail.
Set up a designated time to talk about your end-of-life care. This way, you can allow your kids their own space to think about the topic before they sit down with you. Doing things in this manner can help make the conversation less emotionally charged and give you time to prepare. If you get pushback from your kids about discussing your end-of-life care, try to gently remind them that it is an essential topic for anyone at any stage of life.
Choose The Right Setting
When you sit down to talk to your kids about your end-of-life care, make sure you pick an appropriate setting. The family's fourth of July party might not be the right time to bring up how you want your hospice handled or who your power of attorney will be if you wind up incapable of decision making.
Instead, opt for a quiet and comfortable setting with plenty of time designated for the conversation. Before you start the conversation, do a little preparing yourself. Think about all the details of how you want your end-of-life care handled, from who will be in charge of decision-making to what finances you wish to be used. The more prepared you are, the easier it will be to explain your wishes to your loved ones.
Listen But Stick To What You Know
When you talk about your end-of-life care, it can be an emotional conversation for your kids. Be prepared for pushback on your wishes. For example, if you have a legal order written up in your estate plan that requests the doctors do not resuscitate you, your kids might balk at this, not understanding your perspective.
Be patient with loved ones and hear out their requests and wishes as well. Always remember that your medical care is ultimately in your hands, and you should be allowed to choose how things are handled at the end of your life. Listen respectfully but emphasize what you are asking for and why it is essential to you.
Talk To An Estate Planning Attorney
When the time comes to prepare for the end of your own life, you'll probably need more than a simple will to protect your assets. By speaking with our estate planning attorneys, they can verify that you have all the documents you need in order. An attorney can walk you through the details of creating an estate plan, which will protect your assets, determine power of attorney, and dictate how your medical care is handled if you should be incapable of decision making.
At Moulton Law Offices, we genuinely care about our clients and also understand how difficult conversations surrounding the end of your life can be. We are here to guide you towards the end goal of making sure your wishes are honored. Talk to us today about estate planning and how you can ensure your end-of-life care is handled appropriately.
Want to learn more about End of Life Care choices and options? Visit EndofLifeWa.org to view a multitude of helpful resources pertaining to planning the end of life process.