Elder Mediation for Parents with Dementia or Alzheimer's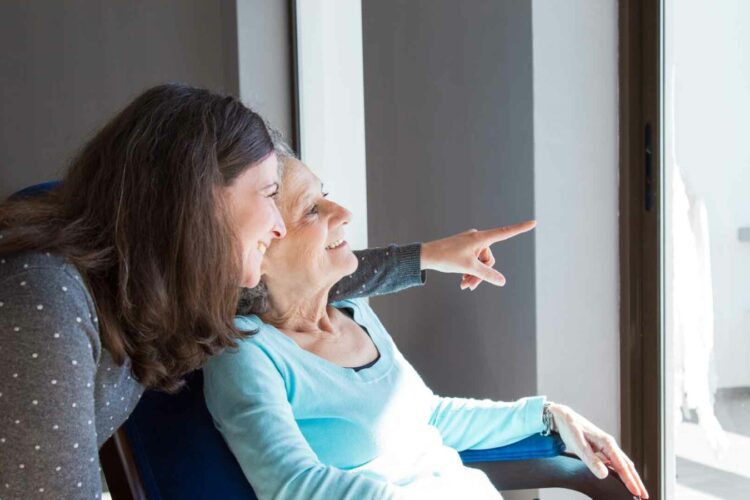 Few things in life are as complex or challenging as making health or home care determinations for parents who have dementia or Alzheimer's disease, but elder mediation can be very helpful. In some cases, siblings and loved ones can have disagreements and often have differing views on whether the parent requires a nursing home, assisted care living, in-home service, or another level of care.
Alzheimer's and dementia are progressive diseases. These conditions get worse over time, so it is critical to be proactive with the care plan. Mediation offers families a chance to resolve disagreements and make sure their loved one's needs are met now and in the future.
In some cases, adult children and family members cannot resolve short- and long-term care issues independently. Several other problems can arise when determining the best care for your parents. It's not uncommon to see parents and siblings in disagreement about the best path forward.
Many of the classic signs of dementia, Alzheimer's, and other forms of degenerative memory loss are difficult to diagnose. Dementia Mediation provides a solution for families who cannot agree on the level of care needed for a parent with a diagnosis of degenerative brain disease.
Family & Sibling Conflicts Can Often be Resolved w/ Elder Mediation
In many cases, adult children wait too long to create a care plan, and now that parent who has dementia is no longer able to care for him or herself. Such circumstances can create a situation where the family must quickly determine how to accommodate a parent's declined medical condition. That's not great for the parent in most cases, who would have benefited from a well-thought-out plan that accounts for their condition.
Families should always try to be proactive and develop a care plan for an elderly parent before putting it into action. With enough time and resources, your family can make wiser and more informed care decisions for short- and long-term care.
When one sibling cannot agree to the best care program or other issues for the parent, mediation is an optimal method for resolving these disagreements. You don't want simple arguments to create long-lasting divisions within your family. Instead, your family should try to pull together and support each other during such an emotionally demanding time.
Primary Reasons for Elder Mediation
Short term and long-term care plans
Sibling care responsibilities
Transportation needs for parents
Estate disputes
Trust and will issues
Setting up Mediation Sessions
Family members need to select a mediator who will serve the best interests and goals of the family. When searching for a mediator, you should choose one with experience in dementia and elder care cases.
Your mediator, who would act as a neutral third-party facilitator, is often an attorney, former judge, or dementia care professional.
Having a mediator will help you set the agenda, moderate the discussion and often reveal new options. All involved should openly discuss all relevant issues, reach a suitable agreement and get the best care possible for the ailing parent. In many cases, siblings, spouses, and others can resolve their matters and reach an agreement after two- to three-hour mediation sessions. But in other cases, the disputing parties need a subsequent session.
Primary Outcomes for Elder Mediation
The family members involved in the mediation need to determine the best manner to document the agreement. For some families, all family members and loved ones make a verbal agreement. However, this can be lead to future disagreements and conflict because the terms and aspects are not in writing.
Other families may seek a formal memorandum of understanding to document all relevant elements agreed upon in the meeting. Others may require a written contract, so all family members' roles are clearly stated in the agreement.
If you have questions regarding any aspect of your parent or loved one's Dementia or Alzheimer's related care, please don't hesitate to contact our office. We can create a plan of action to help your family deal during such an emotionally charged time.
Call us at 509-328-2150 today to get started, or visit our contact page here if you'd prefer to use email. Thank you for checking out this resource; we have plenty of articles available in our blog's helpful tips and tricks section if you'd like to read more! You might also like this resource from Kaiser Permanente which has some great information on Elder Mediation in Washington State.