3 Tips for Siblings Caring for a Senior Parent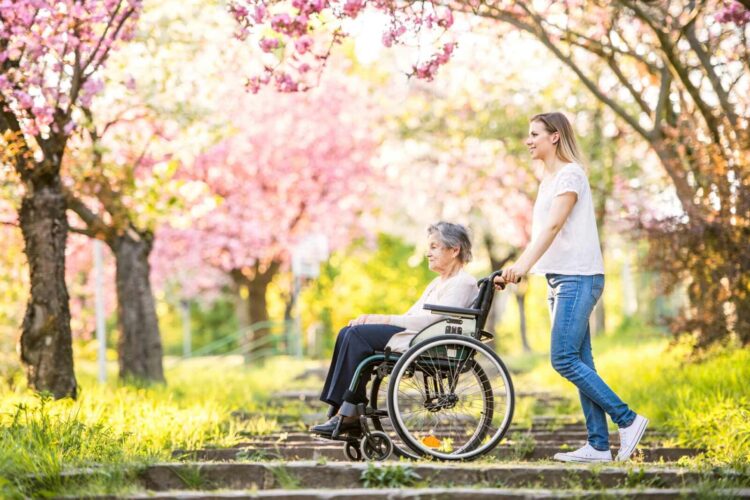 Sharing care among siblings is a reality for millions of Americans. By encouraging good communication and assisting one another as much as possible, the demanding job of caring for senior parents may be a pleasant, rewarding experience that draws siblings closer together.
According to the old adage, many hands make light work, which is particularly true when it comes to brothers and sisters caring for their senior parents. You and your siblings may easily fulfill your senior family members' demands if you work together. However, a single person frequently ends up assuming the majority of responsibilities. This scenario might quickly result in hurt feelings as well as family conflicts.
There are ways to prevent this dynamic and achieve a more equitable distribution of caregiving duties. The following tips can guide you and your siblings as you support your senior parents through their senior years.
You may want to get the process started by holding a brief meeting with your siblings. It's critical to ensure you and your siblings are in agreement from the start. Straightforward, honest communication is required for exchanging ideas and hearing their point of view. If necessary, indicate to your siblings that you're feeling overwhelmed taking on most caregiving duties on your own and you need help.
Come up with a list of duties to make sharing the chores easier for everyone. Describe all of the responsibilities of the primary caregiver in detail.
In-person tasks may include:
Cooking meals
Cleaning and laundry
Yard work
Trips to the grocery store as well as other errands
Pet care
Transportation to doctors' visits, the hair salon, weekly religious services, etc.
Determine who is best qualified to provide assistance in each area, taking into account time or distance restrictions. Even if one of your siblings lives in a different city or state, there are numerous methods to give support remotely, such as providing assistance with locating resources, researching care options, or paying bills.
If your siblings are unable to help with hands-on caregiving tasks, they may be able to pitch in financially by contributing to your parents' monthly expenses.
Reassess the situation regularly and ask for help when needed. The needs of your senior parent can change rapidly, so it 's essential to reevaluate the caregiving arrangement often. One of your siblings may be in a better position to help out if their work situation or living arrangements have changed.
Keep the lines of communication open and avoid placing blame. If you're starting to feel resentment toward your siblings, have a conversation with them as soon as possible.
Once you have agreed upon a good division of tasks, write down your decisions and present a copy to each person.
Record Relevant Details to Share w/ Each Other
Note any other important issues that came up in your discussion so you can revisit those at a subsequent meeting. Make sure to think through future planning needs as well. For example, if one of your senior parents is in the early stages of dementia, you will want to be ready for growing care needs as the disease more fully impacts day-to-day life.
Despite having assistance from your brothers and sisters, caring for older loved ones isn't easy, precisely when balancing your family, household, career, etc. One good way to guarantee a healthy life balance for you and your siblings is by working with an in-home care provider. The ultimate goal is to provide your aging parents with the best possible care while ensuring you and your siblings have sufficient time for self-care.
Get Professional Help When Necessary
Of course, sibling rivalries can make working as a team challenging. (Also, keep in mind that conflicts are more probable if your senior parent has dementia or Alzheimer's disease, because of the high tension.)
When things are out of control and your emotions are flying high, a family therapist is often a wise investment – ideally before conflicts grow too intense. This isn't the case for everyone. A qualified mediator can make all the difference. Counseling isn't limited to in-person sessions! You can also get advice by phoning your local area agency on aging.
In many cases, it's essential to consult with a competent elder law or estate planning attorney in order to guarantee that everyone is adequately safeguarded and that they have a clear understanding of the relevant laws.
Avoid Conflicts w/ Legal, Financial, or Inheritance Issues
If you have a Durable Power of Attorney or an Advance Health Care Directive, your senior parents can choose who will be in command if they are incapacitated. This might lead to conflict among the adult children on occasion. If feasible, this should be discussed during a gathering of the family and cleared for everyone concerned. An advance directive would state what type of medical care the parent would or would not want to receive if they were unable to communicate those wishes.
Families often offer financial compensation to the main caregiver, particularly if they have reduced their own standard work life to care for a parent. The exact amount and who pays this cost would be outlined in a Personal Care Agreement, which is a formal contract. This document can be examined on a regular basis to verify that it reflects any shifts in care requirements.
Another source of potential conflict is when an inheritance is in question, or when someone feels they should receive a greater portion of an estate because of their caregiving responsibilities or other reasons. Keep in mind that your senior parent's will is his or her own to direct as they choose, and it isn't necessarily representative of who was the "good" son or daughter.
However, if you are feeling slighted and think there may be some substance to your claim, it's always best to consult with an attorney rather than try to settle the matter amongst yourselves.
If you want to schedule a consultation with one of our veteran estate planning attorneys or have any questions about caring for your aging parents, we'd be happy to help. Please don't hesitate to call at 509-328-2150 or visit our contact page to send us a message. DSHS also has a great resource on their website which provides some additional suggestions .