Helping Parents with Medicare & Medicaid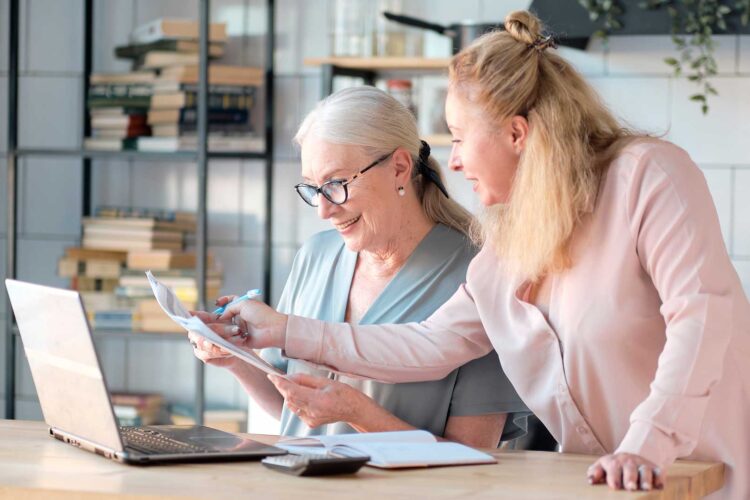 By understanding both programs and discussing them with your parents, you'll be helping your parents make informed decisions about their healthcare coverage. This may provide them with greater peace of mind when it comes to their health and wellbeing.
Knowing the specific difference between Medicare and Medicaid can be confusing. However, Moulton Law is always here to give insight into what your loved ones will experience when receiving aid from either of these government programs. Together, Medicare and Medicaid can provide your elderly parents with an enhanced level of care that is tailored to their needs. With these two programs, your parents may be eligible for additional coverage such as vision, hearing or dental services not covered under traditional Medicare plans. Additionally, they could qualify for long-term care services such as nursing home and home health care, depending on the state in which they live.
If your elderly parent is on a limited income or unemployed, you have likely discussed utilizing Medicaid in addition to Medicare. Since there are so many advantages associated with being eligible for both programs, it may be helpful for them to know how this could potentially benefit their future.
Medicare is a federal program that provides health coverage for those over the age of 65. It also covers some younger people with disabilities, and those with end-stage renal disease or amyotrophic lateral sclerosis (ALS). Medicaid is a joint state and federal program that helps pay for medical treatment and services, such as doctor visits and hospital stays, for people with limited income and resources.
Helping Parents With Medicare Guidance
You don't have to tackle the Medicaid application process alone! Our dedicated team of experts is here to provide knowledgeable counsel and create successful strategies so you can get the healthcare financial assistance that's right for you. We'll help with all aspects of your Medicaid application, attend hearings when needed, and even file an appeal if necessary. Furthermore, we will walk you through how best to keep your assets safe now and in the future.
As seasoned estate planning and elder law attorneys, we can assist with the following:
Are you looking to provide money to your family as a gift? Considering restructuring assets and identifying exemptions? Or setting up trusts for special needs, testamentary, or irrevocable purposes? Perhaps even transferring your home ownership into trust with an adult child as a trustee interests you. Additionally, purchasing annuities and modifying existing trusts are also considerations. Let us help guide you through these possibilities!
We are here to provide tailored advice and guidance to determine which course of action best suits your individual goals. Our team employs a comprehensive methodology that considers the entirety of your estate plan. Rest assured, We will dedicate our time and resources to helping you succeed in this domain.
Differences w/ Payments Between Medicare & Medicaid
If you're wondering which provider will cover your parent's medical bills, the answer is generally Medicare. However, because various types of Medicare coverage are available, you must familiarize yourself with what type will best suit your needs. For example, when opting for a supplemental insurance plan such as Part B, it can be beneficial in providing payment for both outpatient services and doctor visits.
After Medicare has provided the necessary coverage, Medicaid assists by covering copayments, deductibles, and other out-of-pocket expenses that your parent would otherwise have to pay. This is a reliable source of financial aid, so you can rest assured knowing that your parent's medical needs are accounted for.
Research the Specific Costs Covered by Each
Don't forget that Medicare and Medicaid cover different costs. For instance, if your parent requires rehabilitation services due to an injury or illness, Medicare can help pay for those expenses; however, it does not provide coverage for long-term care in a nursing home – this is where Medicaid comes into play. If you're uncertain about how to get medicaid to pay for medicare for one of your parents, please contact our office so we can set you up for success.
With the proper knowledge, you and your parent can create an informed plan of care. Depending on Washington's Medicaid rules, it is possible that Medicaid could cover costs such as at-home long-term care, transportation to physician visits, and dental appointments not covered by Medicare. Familiarizing yourself with both plans will make sure you are prepared for any situations that may arise in the future.
How to Get Medicaid for Elderly Parents?
Medicaid eligibility planning can become necessary when medical expenses exceed your available income and resources. Fortunately, Washington has many options for using these funds – including covering home health care, assisted living or nursing facilities, and even memory units. Best of all? These services are provided to you by certified providers who receive the money directly from Medicaid – no more out-of-pocket! You can view the WA State HCA website to view eligibility requirements for state healthcare (Medicaid).
Be Your Parents Hero! Don't forget to Download Your FREE Guide to helping your parents in their time of need!