Top 5 Retirement Planning Mistakes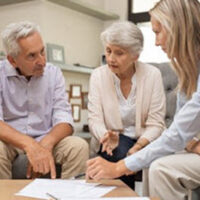 Retirement is meant to be a time when you can sit back, relax, and enjoy the fruits of your labor. But retirement is not something that simply happens on its own. It requires careful planning and knowing what to do–and what not to do–decades before you actually reach retirement age.
While there are dozens of factors to consider when making or revising your retirement plan, here are a few of the more common mistakes that you should take care to avoid.
You Don't Roll Over Your Retirement Accounts
If you receive payment from a tax-advantaged retirement account, like a 401(k), before retirement age, you must pay a tax penalty unless you "roll over" the funds into another tax-advantaged retirement account within 60 days. This often comes up when you change jobs. If you had a 401(k) with your prior employer, you need to decide whether to take that money as a lump sum, keep it with the old employer's plan, or roll it over to a new account. While every situation is different, in general the worst option from a financial standpoint is to take the lump-sum payment. In most cases, you are better off rolling over the old retirement funds into an IRA or your new employer's plan.
You Don't Diversify Your Portfolio
It is important to spread out your retirement investments among many different types of assets, including single stocks, mutual funds, bonds, exchange-traded funds, index funds, and even real estate. Never become dependent on one type of asset or a single company. For example, do not allow stock in your own employer to dominate your 401(k).
You Don't Pay Down Your High-Interest Debts
While most people worry about whether they will have enough income to live comfortably in retirement, they often ignore the need to start reducing their debts while they are still working. In particular, make sure to pay down high-interest debts such as credit cards and student loan payments– and be extremely cautious before assuming any new long-term debts as you get older, such as taking out an additional mortgage on your home.
You Don't Purchase Sufficient Insurance
Many of us will require long-term care in our golden years. Yet few of us think ahead and purchase long-term care or disability insurance. Long-term care insurance can help cover the costs of in-home, nursing home, or assisted living care if you develop a chronic medical condition or disability. Disability insurance can replace some of your income if you are unable to work for an extended period of time due to illness or injury. In addition to these policies, you should also strongly consider purchasing life insurance to provide for your loved ones should you die unexpectedly.
You Don't Update Your Estate Plan
Estate planning is not a one-time affair. Just because you sat down with a lawyer and made a will when you were in your 20s, that does not absolve you of the need to periodically review and revise your entire estate plan. This is especially crucial when it comes to retirement planning, as your estate plan can designate agents to act in your name to manage your financial and health care decisions in the event of your incapacity.
If you would like to speak with a Spokane estate planning lawyer about your ongoing retirement planning needs, contact Moulton Law Offices today to schedule a consultation or attend one of our seminars.