Power of Attorney: a Comprehensive Guide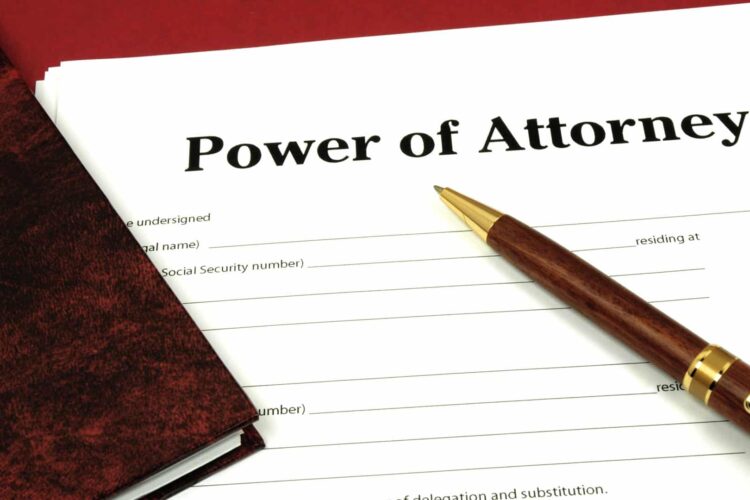 A power of attorney (POA) is a crucial estate planning tool that allows you to appoint a trusted individual to make decisions on your behalf if you cannot do so yourself. There are different types of POA, each with its specific purpose and scope. In this article, we will explore the various types of POAs, including healthcare POA and durable POA, and provide insights into choosing the right one for your needs.
We did cover this topic once before, but wanted to provide a more thorough explanation in this post.
A healthcare POA allows you to choose a person to make medical decisions on your behalf if you cannot do so. This document is typically used in severe or terminal illness cases or when a patient is incapacitated and cannot communicate their wishes. Healthcare POAs should be tailored carefully because they give the agent broad powers over healthcare decisions and require the agent to make decisions that reflect the principal's wishes.
Durable POAs are particularly useful for individuals who want to ensure their assets are managed per their wishes if they become incapacitated. A durable POA is similar to a healthcare POA, but it gives your agent greater authority over financial matters. The agent appointed by a durable POA can make decisions regarding investments, bank accounts, real estate ownership, and other property matters.
Choosing the correct type of POA is an important decision that should not be taken lightly. POAs can be used to choose an individual you trust and ensure that your wishes are evident in the document. Your attorney can be an excellent resource for helping you understand your options and ensure you have all your bases covered.
When it comes to making important decisions regarding health care or financial matters, it is essential to have a power of attorney in place so that you can be confident your wishes will be respected. Knowing the different types of POAs and their specific purposes is vital to making the right choice for your needs. With this knowledge, you can ensure that all your bases are covered and your assets and interests are protected.
Power of Attorney – #1
by Estate Planning Attorney Matthew Luedke
General Power of Attorney
A general power of attorney grants broad powers to your chosen representative, known as your agent or attorney-in-fact. This person can manage your financial affairs, sign contracts, and handle other legal and financial matters on your behalf. A general POA is often used when you cannot manage your affairs temporarily, such as during an extended trip or hospital stay.
Limited or Special Power of Attorney
A limited or special power of attorney grants your agent specific powers for a predetermined period or a particular task. For example, you might grant your agent the authority to sell a property or handle a specific financial transaction. Once the task is complete or the time period has passed, the limited POA expires.
Power of Attorney – #2
by Estate Planning Attorney Matthew Luedke
Durable Power of Attorney
A durable power of attorney remains in effect even if you become incapacitated. This means your agent can continue making decisions for you even if you can no longer communicate or make decisions for yourself. A durable POA is essential for long-term planning and can cover financial, legal, and healthcare matters.
Healthcare Power of Attorney
A healthcare power of attorney, also known as a medical power of attorney, appoints an agent to make medical decisions on your behalf if you cannot do so. Your healthcare agent will interpret your wishes and advocate for your best interests when making healthcare decisions. This type of POA is distinct from a living will, which outlines your preferences for end-of-life care.
Choosing the Right Power of Attorney
When deciding on the appropriate type of POA, consider the following factors:
Your current health status and the likelihood of future incapacitation
The complexity and scope of your financial and legal affairs
Your preferences for medical care and treatment
The trustworthiness and reliability of your chosen agent
Remember, you can have more than one power of attorney in place, addressing different aspects of your life. For instance, you might have a healthcare POA for medical decisions and a separate durable POA for financial and legal matters.
by Estate Planning Attorney Matthew Luedke
Establishing the proper power of attorney is essential to ensure that your wishes are respected, and your affairs are managed according to your preferences. By understanding the different types of POAs available and working with an experienced estate planning attorney, you can create a comprehensive plan that offers you peace of mind and protects your interests.
It's worth mentioning that anyone who understands what they're doing can simply fill out a Power of Attorney form provided by Washington State, but we still recommend you consult with an attorney to see if you're on the right track.
If you have further questions or need guidance on creating a power of attorney, the team at Moulton Law is here to help. Contact us today at 509-328-2150 or use our contact form to schedule a consultation and begin planning for your family's future.