Caring for Loved Ones w/ Alzheimer's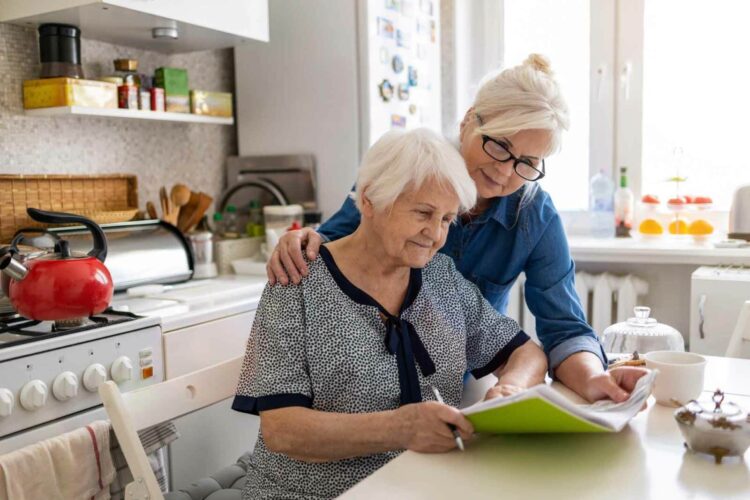 In 2020 a substantial portion of American baby boomers will reach age of 65 or older, which unfortunately means the risk for Alzheimer's and other forms of mental illness will rise as well.
It is projected that by the year 2030, folks who are within the 65+ age group will increase significantly, and will account for more than 20% of all Americans. Without a cure, the amount of cases of Alzheimer's disease will almost undoubtedly go up. These projections propose that most Americans will live well into their eighties, nineties, or longer. This kind of increased life expectancy is due to ongoing medical advancements combined with better social and environmental conditions.
The recent report from the Alzheimer's Association in 2020 entitled "Alzheimer's Facts and Figures" says that around 83% of the help for older Americans comes from family members, friends, or other unpaid caregivers.
Of these 83% that are providing assistance, 48% (more than 16 million) are doing so for someone diagnosed with Alzheimer's or similar dementia conditions. Every year the sheer number of hours that these unpaid caregivers provide for their loved ones is estimated to be a whopping 18.6 billion hours of non-compensated care . If we were to calculate these hours as labor it would come out to an intrinsic value of 244 billion dollars. A truly staggering figure but not a difficult cost to arrive at when you consider that the lifetime care cost for older adults with dementia was $357,297 on average in 2019. 70% of all dementia costs for care is endured by a family member who provides ongoing (un-paid) care giving as well as out of pocket costs that can vary from paying for prescriptions to obtaining food for the loved one with dementia.
Even more alarming is that these astonishing estimations for lifetime care expenses have been significantly underestimated. Expenses don't really show the true impact that dementia can have on a family caregiver's mental and physical health. These figures not only fail to account for the reduction in workplace productivity, but also lost wages due to being able to work less hours on the job when care-giving duties must be prioritized ahead of normal work. Some people might ask why these caregivers are so willing to help and care for a person who has Alzheimer's or another form of dementia disease? The Alzheimer's Fact and Figures report cite three main reasons that produce this sort of selfless devotion to a loved one.
First and foremost is that 65% of the caregivers have a strong emotional desire to keep their family member with them at home.
Third, 48% of these folks choose to maintain close proximity to their family members, which they say makes caring for their charge easier and safer.
Finally, 38% of care providers revealed that they feel an outright obligation to care for their family member or loved one with dementia. They use words like "love", or "sense of duty", to describe what influenced them to accept caring for a family member with dementia. Only 8% of older Americans with dementia are unable to get help from a close family member or otherwise find a care provider.
Caring for a Loved One w/ Alzheimer's Can be Very Difficult
Unpaid caregivers are often forced to deal with a wide variety of issues when helping to care for a loved one with Alzheimer's or another type of mental illness. A caregiver's physical, social, and emotional wellness are frequently put to the test, most of the time not for the caregiver's benefit. Most folks find it extremely charitable and unselfish to take on the care for a loved one who is experiencing dementia. It can also be quite diminishing mentally, and often the "reward" for providing these services is having to say a final goodbye to a person you love – but also to a person who can no longer recognize you.
Any caregivers should feel comfortable creating boundaries, which can reduce the anxiety surrounding the situation. A care provider can often reach out to a local group or find an online resource where they can share what's working for them – as well as vent frustrations. It's important that you tend to your own personal needs as an unpaid caregiver as well or you may end up being unable to care for your loved one because of the stress it causes.
At Moulton Law Offices we pride ourselves on helping families who have loved ones with dementia ensure that they have a concrete legal plan that provides care, creates a plan to pay for that care, and teach you how to prevent losing everything to the high cost of long term care.
If you'd like to discuss your specific needs with our skilled Elder Law & Estate Planning Attorneys, please don't hesitate to call our office at 509-328-2150 or use our contact page.