Unique Challenges for LGBTQ Estate Planning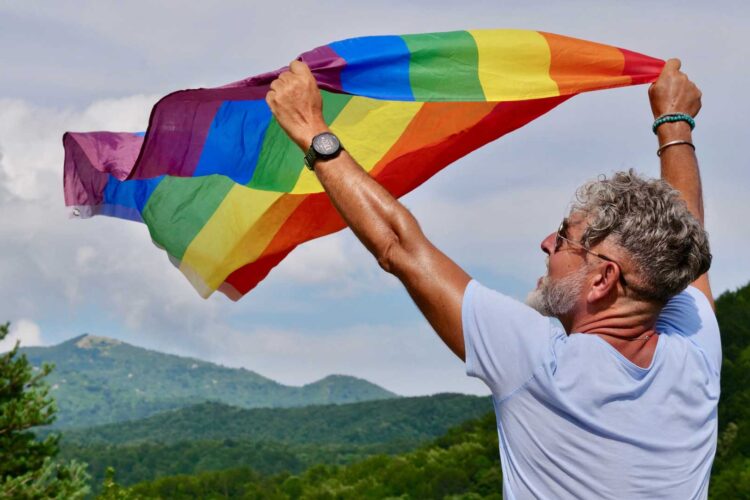 Planning for the future is crucial for everyone, with estate planning playing a significant role in ensuring a secure future. For LGBTQ+ couples, however, unique complexities can arise from legal, domestic, and societal issues. Addressing these complexities professionally, such as with the assistance of an estate planning attorney like Moulton Law Offices, may prove a valuable step in the estate planning process for LGBTQ+ couples.
Navigating Legal Recognition of Relationships:
The legal recognition of relationships poses one of the most notable challenges for LGBTQ+ couples in their estate planning journey. Despite recent advancements toward marriage equality, the U.S. still has states that do not extend the same estate planning rights to LGBTQ+ couples as to heterosexual ones. This rough treatment could result in numerous issues, mainly when one partner dies.
Understanding Complex Family Dynamics:
Many LGBTQ+ couples grapple with complex family dynamics, introducing significant challenges in estate planning. If a family doesn't accept the relationship of their LGBTQ+ member, they might dispute a will or other estate planning documents, often leading to prolonged, emotionally taxing legal disputes.
Children and Legal Parentage:
The legal parentage issue becomes incredibly complex for LGBTQ+ couples with children. If a partner is not legally acknowledged as a parent, they may be deprived of custody or visitation rights in case of the other parent's death. Such a scenario underscores the urgency for meticulous estate planning.
The Role of Healthcare Directives and Power of Attorney:
Healthcare directives and power of attorney documents are pivotal to estate planning. They establish who can make critical decisions if you cannot do so. For LGBTQ+ couples, ensuring these documents are in place is paramount, as, without them, a partner may not be officially recognized as next of kin.
The Expertise of Moulton Law Offices:
Based in Washington State, Moulton Law Offices provides specialized services, helping LGBTQ+ couples navigate their unique estate planning challenges. They're dedicated to offering customized, compassionate assistance to these couples, acknowledging that the proper guidance can significantly ease this often overwhelming process.
Moulton Law Offices diligently collaborate with clients to ensure their estate planning documents faithfully represent their intentions. They offer services to draft wills, establish trusts, formulate healthcare directives, and create a power of attorney document. Their thorough approach addresses all possible issues, offering their clients the peace of mind they deserve.
Supporting LGBTQ+ Families:
In addressing challenges that LGBTQ+ couples face concerning children and legal parentage, Moulton Law Offices provide expert guidance through this complex legal terrain. They help establish legal parentage, secure custody, and visitation rights, and guarantee children's provision following a parent's death.
Despite the unique challenges LGBTQ+ couples encounter in estate planning, they're by no means insurmountable. With the proper legal assistance, these couples can develop an estate plan that safeguards their interests and those of their loved ones.
Boasting a deep understanding of the distinctive challenges faced by LGBTQ+ couples, Moulton Law Offices offers a tailored, empathetic service that makes them an exceptional resource for LGBTQ+ couples in Washington State. Their proactive estate planning approach can help you navigate these challenges and secure your family's future. Call 509-328-2150 to schedule a consultation, or visit our contact page .
Added Insight on Estate Planning:
Having a clear and legal estate plan is essential, particularly for LGBTQ+ couples, to prevent potential misunderstandings and disputes that could arise in the future. Establishing a well-crafted estate plan can also help in tax planning and minimizing potential estate taxes. This is another area where the expertise of Moulton Law Offices can be beneficial.
In conclusion, understanding the significance of estate planning and the unique challenges faced by LGBTQ+ couples is the first step towards protecting your rights and your loved ones' future. Whether creating wills or setting up trusts, the Moulton Law Offices can assist in addressing these challenges and guiding LGBTQ+ couples toward secure estate planning.
Navigating Probate Issues:
Additionally, LGBTQ+ couples may encounter challenges related to the probate process. Probate is the court-supervised process of authenticating a last will and testament if the deceased made one. It includes locating and determining the value of the person's assets, paying final bills and taxes, and distributing the remainder of the estate to the rightful heirs.
This process can be more challenging for LGBTQ+ couples due to familial or societal biases. With their experience in this area, Moulton Law Offices can provide the necessary support and guidance to ensure that the probate process is carried out smoothly and fairly.
Estate planning might seem daunting, particularly with the unique challenges faced by the LGBTQ+ community. However, with the professional guidance and support of Moulton Law Offices, the process becomes more manageable. Their commitment to compassionate and tailored service ensures that each client's needs are met and their futures are secure. To start your estate planning journey, call 509-328-2150 or visit our contact page for more information.
There is also an advocacy group in Washington State which works to improve the state's interface with the lesbian, gay, bisexual, transgender, queer, two-spirit,and intersex community.
We recommend reviewing their website here: LGBTQ+ Rights in WA .