Is it Wise to Do Your Own "DIY Living Trust"?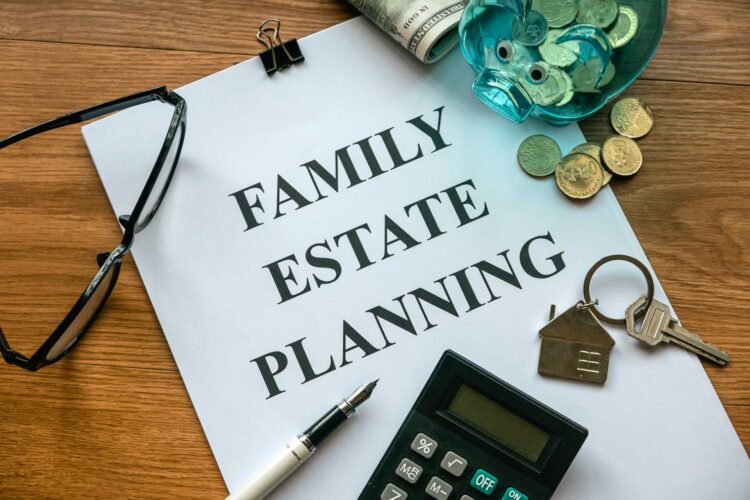 In the internet age, doing things yourself, or the "DIY approach," has become more popular. There's no denying the appeal: it's often cheaper, convenient, and can provide a sense of satisfaction. However, it's crucial to understand the potential risks involved when it comes to significant financial and legal matters such as a DIY Living Trust.
First, Let's Understand What a Living Trust Is
Before we delve into the risks of a DIY Living Trust, let's briefly explain what a living trust is. A living trust is a legal document that allows you to place your assets—such as your home, bank accounts, investments, and more—into a trust for your benefit during your lifetime. Upon death, these assets are transferred directly to your chosen beneficiaries, bypassing the probate process, which can be lengthy and expensive.
The Risks of a DIY Living Trust
Creating your living trust might seem appealing, especially with the easy accessibility of online templates and software. However, a DIY Living Trust comes with potential pitfalls.
Errors Due to Lack of Legal Knowledge
Living trusts are complex legal documents, and understanding the intricacies of trust law can be challenging for a layperson. Minor errors, omissions, or the use of incorrect terminology can potentially invalidate the entire trust or lead to unintended consequences, such as disputes among beneficiaries or misdirection of assets.
Overlooking Specific Circumstances
Every person's situation is unique, and a one-size-fits-all template may not account for your specific circumstances. For instance, if you have a disabled dependent, specific language and provisions must be included to ensure they don't lose their eligibility for government benefits. In such situations, a DIY Living Trust can lead to unintended consequences.
Not Complying With State Laws
Trust laws can vary significantly from state to state. It's essential to ensure your living trust complies with your state's specific requirements. Many DIY Living Trust templates or software may not consider these variations, leading to potential legal issues down the line.
No Legal Advice or Guidance
When you DIY your living trust, you're essentially going it alone. The process can be daunting, and you may overlook critical considerations without professional assistance. This means you cannot access professional advice or guidance to answer your questions or address your concerns.
The Value of a Professional Estate Planning Law Firm
While DIY solutions have their place, estate planning is a significant life decision where professional assistance can prove invaluable. This is where a professional estate planning law firm, like Moulton Law Offices, comes into the picture.
Expertise and Experience
With years of experience and specialized knowledge, law firms like Moulton Law Offices can guide you through setting up a living trust. They can advise you on how to structure your trust best to suit your circumstances and ensure that it is legally sound and complies with your state's laws.
Personalized Service
Unlike generic DIY Living Trust templates, a professional law firm can provide a personalized service tailored to your needs and circumstances. They can work with you to understand your financial situation, your family dynamics, and your long-term goals to create a trust that meets your needs.
Peace of Mind
Perhaps the most significant benefit of involving a professional law firm in your estate planning process is the peace of mind it brings. You can be confident that your trust has been set up correctly, minimizing potential disputes or legal issues in the future.
Final Thoughts on DIY Living Trusts
Embarking on a DIY Living Trust may seem tempting due to the immediate cost savings and convenience. However, its potential risks and pitfalls can be significant, ranging from errors due to a lack of legal knowledge to non-compliance with state-specific laws. Furthermore, generic templates can overlook specific circumstances unique to your situation, potentially leading to unintended and adverse consequences.
On the other hand, engaging a professional estate planning law firm like Moulton Law Offices provides numerous benefits. You gain the expertise and experience of legal professionals well-versed in the intricacies of trust law and receive personalized service tailored to your specific needs.
Moulton Law Offices Can Help Your Family
A law firm can help you navigate complex family dynamics, financial situations, and long-term goals to ensure your living trust accurately reflects your desires. Most importantly, a professionally created living trust brings peace of mind, knowing your assets will be distributed according to your wishes, minimizing potential disputes or legal challenges in the future.
While it may seem like a significant investment initially, the long-term benefits of professional assistance in creating your living trust far outweigh the immediate savings of a DIY approach. Remember, estate planning isn't just about your assets; it's about ensuring your loved ones are taken care of according to your wishes. Therefore, it's essential to approach it with the gravity and professional guidance it deserves.
Another popular resource on this subject comes from Nolo.com where they further explain the process of a DIY living trust .