Is Your Last Will & Testament a Scam?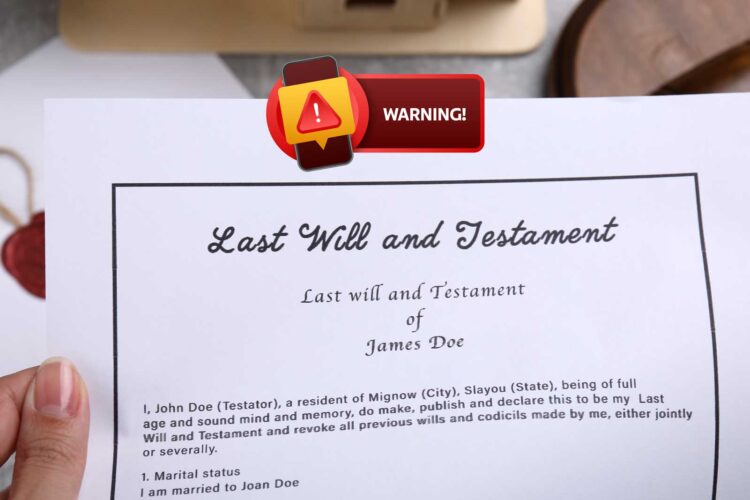 Demystifying Probate, Privacy, and Protection with Moulton Law Offices
Most adults have considered or established a Last Will & Testament, hoping to secure their family's future and ensure their assets are distributed according to their wishes. However, many individuals unknowingly have misconceptions about a will's functions and limitations. At Moulton Law Offices, located in the beautiful state of Washington, we believe in empowering you with the right knowledge. In this blog, we delve into some key topics that reveal why your current Last Will & Testament might not offer the protection you think it does.
We'll spare you the basic questions such as "what is a last will and testament?" Instead, we'll dive into some of the things you may not know about your Last Will.
A Last Will Does Not Avoid Probate
The first shock for many is that having a will does not exempt your estate from going through probate. Probate is the legal process through which an estate is settled and distributed. Regardless of the presence of a will, if your assets are not titled or beneficiary-designated, they will likely have to go through probate. This process can be lengthy, costly, and stressful for your loved ones.
Owning Property in Multiple States
Imagine this scenario – you own properties in California, Texas, and Washington. Each state will require a separate probate process at your death. This can exponentially increase the stress, cost, and duration of settling your estate. If you own property in multiple states, exploring options that can help avoid multiple probate processes, like creating a trust, is crucial.
Keep Your Family's Public Affairs Private
One aspect of probate that often comes as a surprise is its lack of privacy. Probate records are public, meaning anyone can access information about your estate, debts, beneficiaries, and the distribution of assets. This could lead to unwanted attention and potential exploitation of your heirs or estate.
When Does a Last Will & Testament Take Effect?
A common misconception is that a will operates during one's lifetime. In reality, a Will only takes effect upon your death. It provides no protection or directive in case you become incapacitated. An all-encompassing estate plan should include documents like a power of attorney and healthcare directive to ensure your wishes are respected if you cannot communicate them.
Protection From Medicaid Estate Recovery and Creditors
A will does not shield your estate from Medicaid Estate Recovery or creditors. Upon your death, before any distribution to heirs, your estate may be used to repay Medicaid benefits you received during your lifetime. Similarly, creditors can make claims against your estate during probate. For many, this is the most unsettling revelation. However, it underlines the importance of estate planning beyond a Last Will & Testament.
Trusts: A Potent Alternative
One alternative to consider is setting up a trust. When correctly structured, this legal arrangement can bypass the probate process altogether. It becomes active during your lifetime and continues to function after your death, according to the instructions you've set. Trusts offer more control and privacy and can be structured to protect your estate from creditors. For properties in multiple states, a single trust can significantly streamline the management and transition of these assets.
Planning for Incapacity
While we all hope for a long, healthy life, it's crucial to plan for the possibility of becoming unable to make decisions for yourself. Unlike a will, a durable power of attorney and a health care directive take effect during your lifetime. They allow you to designate someone you trust to manage your financial affairs and make health care decisions if you're incapacitated. Proper planning can prevent a potentially lengthy, expensive, stressful guardianship or conservatorship process.
At Moulton Law Offices, we understand the complexities of estate planning. While a Last Will & Testament is essential, it shouldn't be the only one. Our team is dedicated to providing personalized solutions to ensure your assets are protected and passed on as per your wishes, without public scrutiny or unnecessary probate proceedings. Contact us today to discuss a comprehensive estate plan that works for you.
Regain Control of Your Estate Planning w/ Moulton Law Offices
We're passionate about giving you control over your estate and peace of mind for your future. Whether you're updating an existing plan or starting from scratch, we'll work closely to create a comprehensive, personalized strategy that aligns with your needs and goals. Let's take the first step towards a secure future today.
Check out this quick video below from Estate Planning Attorney Matthew Luedke as he walks you through the facts about a Last Will & Testament.
@moultonlawoffice Matthew Luedke details the 5 major reasons a Last Will & Testament is a scam. You are going to want to hear this.