What You Should Know About Idaho Estate Planning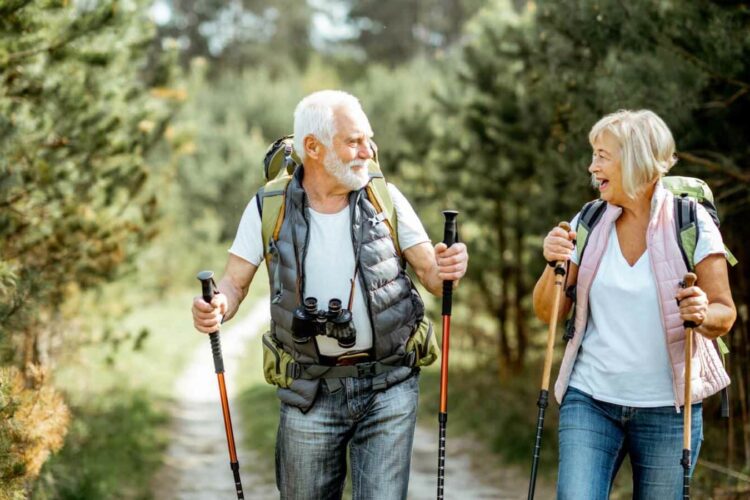 Death is something that most individuals would rather avoid thinking about, which unfortunately leads to many people avoiding the creation of an Idaho estate planning strategy altogether. However, ignoring the facts of life and death does not make them go away; it merely adds to the difficulty.
An estate plan is a good idea for everyone with dependents, assets, savings, investments, or a company that does not already have one. An effective estate plan protects your heirs and loved ones in the case of an emergency or death. It can also safeguard your legacy by ensuring that your wishes are carried out after you are no longer around.
A durable power of attorney is a legal document that allows someone to act on your behalf if you become unable to do so. It can also safeguard you while you are still alive, such as if you become incapacitated, have a medical emergency, or otherwise cannot make decisions for yourself.
If you want to be prepared for the unexpected, an estate plan is necessary. However, you may be wondering what estate planning is, whether or not Idaho's estate planning laws apply to you, and if you require the services of an Idaho estate planning lawyer.
Why Estate Planning in Idaho is Important
Simply put, estate planning is the act of developing a plan in case you should pass away or become incapacitated. Legal documents such as a will, trusts, a living will, or any combination of these documents that describe how your property should be dealt with if you die, suffer a medical emergency, or are incapacitated are known as an estate plan.
Everything you own, including your assets and property, is part of your estate.
Personal Property –Your assets include everything you own, including your house, land, cars, jewelry, antiques, artwork collection, and other personal belongings.
Financial assets – Cash, bank accounts, retirement accounts, pension plans, 401(k) accounts, and IRA's are all examples of your financial assets. Stocks and bonds are also examples of liquid assets.
A thorough estate plan outlines what should happen to your assets after you pass away. It ensures that your belongings are distributed to the people you want them to go as planned. This transfer can be done in a way that avoids taxes.
An estate plan may also include a living will and medical power of attorney, which indicate your preferences for your medical care if you become disabled.
Creating an estate plan isn't difficult, but it can require the assistance of a dedicated professional. An experienced lawyer with knowledge of all the various Idaho estate planning laws is best equipped to assist you in developing an estate plan that fulfills your requirements.
A Deeper Look at Idaho Estate Planning Laws
More than one legal document may be included in your estate plan depending on your requirements, such as:
Will – A will is a legal document that specifies who will get your belongings after you pass away. According to Idaho estate planning laws, the testator, or person whose possessions the will concerns, must be at least 18 years old and have good physical and mental health. In Idaho, a handwritten or notarized will is acceptable.
Trust – Several types of trusts can be set up to safeguard your assets and avoid probate. Trusts are either revocable or irrevocable. There are numerous sorts, including marital trusts, family trusts, and special needs trusts, to mention a few. Depending on your assets and individual needs, a trust may be an essential component of your estate plan.
Is Estate Planning Expensive in the State of Idaho?
The cost of creating an estate plan in Idaho is determined by a variety of criteria, including the size and intricacy of your estate as well as your unique requirements. Your specific needs determine the cost of an estate plan. If you don't have a lot of money or items or only a few dependents, your estate plan might be minimal. Suppose you already have an estate plan that needs to be reviewed and updated due to changes in your dependents, beneficiaries, or assets. In that case, it will generally cost less than the inception of a new estate plan.
It's critical to consult with an experienced Idaho estate planning attorney regarding payment arrangements to execute your estate plan properly. An estate planning specialist can give you essential relevant legal advice to help you develop an estate strategy tailored to your needs.
Furthermore, there is the issue of probate to consider. Probate fees in Idaho are set, such as a filing and publication fee, but they also include variable costs that vary depending on your estate's complexity.
Should You Create an Idaho Estate Plan on Your Own?
You can technically create your estate plan if you want to. However, making your estate plan may be difficult. Even if you don't have a large sum of money or material belongings, it's a good idea to consult with an Idaho estate planning lawyer to make sure your estate plan is clear, effective, and most importantly – legally valid. An experienced attorney with knowledge of Idaho estate plan laws can guide you through the estate planning process and find and fix any issues that may arise.
Questions You Might Have for an Idaho-based Estate Planning Attorney
You must hire an experienced estate planning lawyer familiar with Idaho Estate Planning Laws. It would be best if you asked your Idaho estate planning lawyer a few critical questions. Ask how much of their practice is dedicated to estate planning before hiring an attorney.
While estate planning protects you and your assets while you are living, determining how you want your property divided after your death is referred to as probate. It's imperative that you work with an attorney specializing in estate planning and probate administration. You should also find out whether their office handles probate matters.
After you've decided on an ID estate planning lawyer, ask them the following questions:
Is it necessary to have a living will or a medical power of attorney?
Do I require a durable or general power of attorney?
Is it time to consider creating a revocable living trust?
Is it time to set up a family trust?
How much of my estate should my minor dependents (spouse, children, grandchildren) inherit?
An experienced Idaho estate planning attorney will be able to answer all of these questions and develop an estate plan that safeguards you, your loved ones, and your legacy.
Contact Our Idaho Estate Planning Attorneys for Guidance
Regardless of the size of your estate, creating an estate plan that meets your demands and protects you and your loved ones is critical.
Moulton Law can assist you in developing a strategy that suits your needs. Call us at (509) 328-2150 or contact us online today to schedule a free consultation.
Check out the linked resource from the Idaho State Bar to learn more about estate planning laws in Idaho ?