Experienced Idaho Estate Planning Attorneys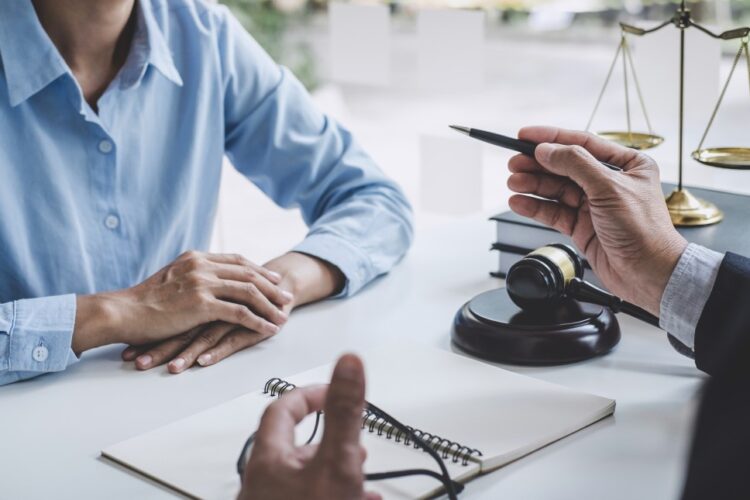 We have one of the most experienced teams of Idaho Estate Planning Attorneys in the Inland Northwest and have been helping folks create estate plans for the last several decades.
We know that no two families are the same. With this in mind, we utilize the entirety of our experience to assist our clients in tailoring their estate planning strategy to their specific needs.
Elder Law & Idaho Estate Planning Attorneys
We highly recommend the use of our Client Care Program , which offers our clients a one-on-one annual review of their estate plan. This ensures a very high level of satisfaction for the majority of our clients who understand the importance of having an estate plan that is first and foremost legally acceptable, but secondly – is up to date and also achieves the financial planning goals of each family we work with.
Our estate planning team is made up of partners Michael Gunning & Matthew Luedke, alongside our new associate attorney Melissa Murdock. Each of our attorneys have been complimented as being courteous, knowledgeable, and compassionate. We think you'll agree these are definitely qualities you want in your Idaho Estate Planning Attorneys! They've also earned extremely high ratings on many of the major legal directory websites such as Avvo & Justia.
While there is certainly no legal obligation which requires you to hire an estate planning attorney to create an Idaho estate plan, there are many reasons you may want to consider using an attorney before you endeavor to create your own plans.
Mistakes Can Be Costly – (If they can be fixed at all!)
Just because you can do something, doesn't mean you should! Throughout our years in assisting clients, we've seen quite a few Wills (and Trusts) when folks bring them in for us to review.
In some cases, we've found these documents to be altogether legally invalid. Which means that if we would not have caught these issues during a review, it is quite likely that many of the documents would not have protected that family in the event of an unfortunate or untimely death.
When a person is still alive, you may still have an opportunity fix a problem of this nature, as we have been able to modify documents for many of our existing clients. However, if the person has already passed away then it will be too late to change these documents and it is unlikely that you will find any recourse for validating the documents.
In these circumstances, a standard probate process would proceed in the absence of a valid Will. At this point it is highly likely that you would now require a lawyer to determine how bad things are for your situation. You will find more often than not that it will be far more expensive to try and handle these kinds of problems after-the-fact, if you are not successful in your own attempt to create your estate plan.
One of the worst things we experience as Estate Planning professionals is what happens to families that don't properly plan for the future.
Our team of Idaho Estate Planning attorneys can help with all of these concerns and much more. So, whether you intend to create or review an estate plan of your own – or would like to help a family member – we are always here to discuss options and answer your questions with one simple consultation.
You can either contact our office via email using this form, or call us at 509-328-2150 and one of our helpful staff will get you taken care of. Thank you for your interest in our services!
Please see this PDF resource from the Idaho State Bar regarding estate planning basics .