Help Elderly Loved Ones Avoid Senior Scams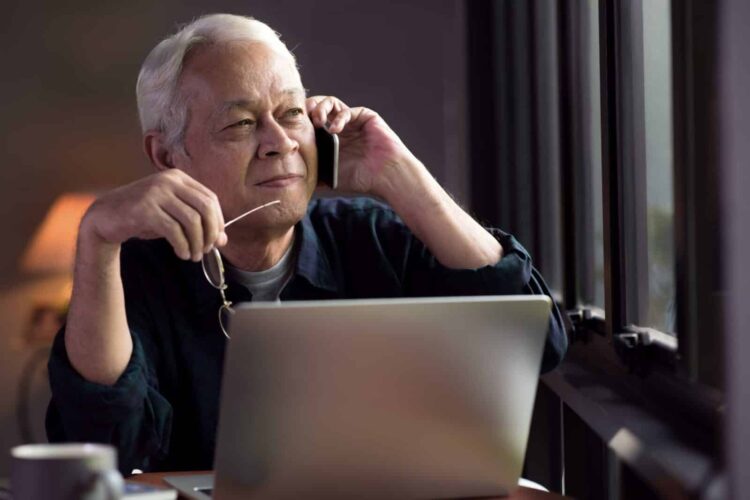 Many of today's senior scams are so poorly executed that they can often be viewed as ridiculous once you hear the actual voicemail or see the error-filled email, but this is a growing problem. There are various tricks in circulation that are becoming so complex that they may appear to look, sound, or feel precisely like the business you believe you are dealing with. Even tech-savvy individuals can fall victim to these tricks. Today's online swindlers have been known to provide false badge numbers, connect you with their "managers," or even threaten people with jail time if you fail to cooperate, and worse.
It is also crucial to note that there are several psychological explanations for why a scam works. Frequently, this is due to our belief that we want the situation to be true. Whether they tell you that you've won a prize, all the way up to trying to convince you that you must co-operate with their directives to avoid penalties for a crime they tell you that you are "accused" of. Regardless of the situation, many folks will listen to these directions if they believe it could help them. Sadly, these cons can be designed to focus on susceptible people that a scammer would see as an "easy target."
This blog post focuses on why seniors are frequently the target of such scams, what a scam looks like today, as well as warning signs to watch for.
Why Scammers Focus on the Senior Population
Scam operators are often taught to explicitly aim for the elderly because older adults can be:
Unacquainted with technology or the fact that these scams exist
Isolated (living alone/little contact with others)
Financially well off, often with large bank accounts (retirement etc)
Susceptible, often with un-diagnosed or increasingly worsening physical or mental illnesses
The FBI itself keeps tabs on modern scams and offers a credible look at why scams choose to focus on seniors. It may be your responsibility to help your elderly loved ones and friends watch out for any phone or email scams targeting their finances or overall well-being.
What Telemarketing or Email Scams Might Look Like
Whether it happens via phone or email, a scam is designed to either scare or entice someone into acting quickly. The scammer will often ask a senior for their credit card information, which they will use to send money via mail, or they may try to acquire another form of personal or financial information (which may then lead to serious forms of identity fraud). There are even situations where a senior is led into a fake relationship so the scammer can gain the individual's trust. The Justice Department now maintains an up-to-date list of the most common scams, which include:
Tech support or IT scams
Drug smuggling scams
Dating site or romance scams
Lottery or sweepstakes scams
IRS and tax scams
If you haven't heard of these scams previously, the FBI provides us with real world instances of what telemarketers might say to persuade a person to hand over their information — any statement such as "this offer won't last" or "your finances will be at risk" should set off red flags when you hear them. If the scam occurs through email, you should always focus on the specific language being used. In most cases, there will be spelling errors, strangely worded sentences (from non-english speakers), and even urgent statements that just "don't seem right".
A good rule of thumb is to be particularly cautious if a phone call or email is asking for money — these are just about always a scam.
What Is the Worst That Can Happen in Senior Scams?
Regrettably, a scam can devastate an individual's finances or steal their long-term benefits. We've seen instances of life savings being taken, property or material belongings being transferred away to strangers, and even pharmaceutical and telemarketing scams that attempt to take control of Medicare benefits. Such scams can be immensely innovative — some of them are even crafted to take insignificant amounts very slowly from the unsuspecting victim in the hopes that no one will notice.
What You Can Watch for as a Concerned Family Member
If a parent, grandparent, or elderly family member brings up anything that even remotely sounds suspicious, pay close attention. This can often be as simple as them telling you that a call or email was confusing, or that someone asked them for money. Some folks will flat-out explain to you that they're excited about a prize they won, a person they helped, or a new relationship.
The situation can become very complex when a loved one genuinely believes the con is real or if they're becoming forgetful that these scams are occurring, which can lead to tricky discussions or even arguments when you try to explain what is actually happening to them.
If you have access to the person's credit cards or financial accounts, we highly recommend setting up fraud warnings and spending alerts to help you keep track of their finances. By simply monitoring a susceptible adults' calls or emails you can help deter many scams before they gain traction.
Ultimately, seeking a Power of Attorney is one of the best legal protections you can offer against someone who may otherwise transfer their money or supply their private information. We recognize that these are not always the easiest discussions to have with your older family members, but they could mean the difference in that person getting unfairly taken advantage of.
Have other questions about the care of your elderly loved ones? Don't hesitate to contact our office if you feel like someone you love could be in danger from the types of scams we listed above. Contact our office at 509-328-2150 or email us at info@moultonlaw.com to get started.