What can you do for aging parents who need help?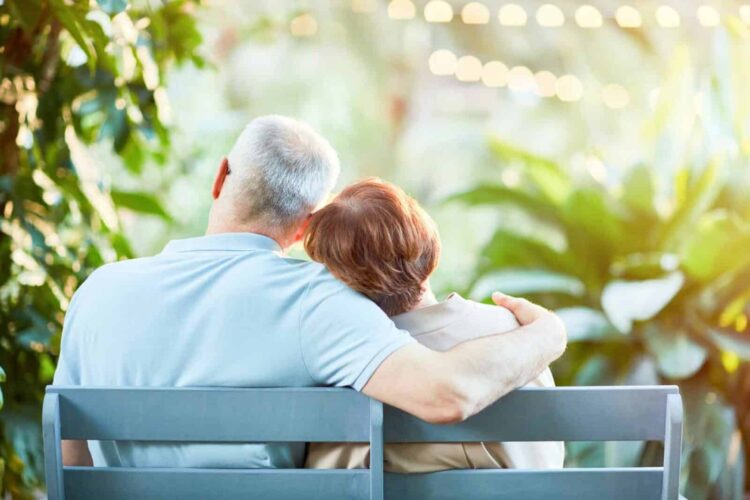 The first step in caring for your aging parents is understanding what they need. Are they primarily healthy and need help with day-to-day tasks? Or do they have complex needs that require 24/7 monitoring? Do they need help with physical care, such as dressing, bathing, or using the bathroom? Do they need help with medical care, such as taking medications or monitoring chronic conditions? If you're not sure what your elderly parents need to stay safe and healthy, many resources are available and many supporting people ready to help.
We understand that deciding where to start can be overwhelming. This blog post is easy to follow guide to help you with that process.
What Are Your Aging Parents Biggest Needs?
The process of caring for your parent(s) may feel overwhelming because you're not sure what should be involved. To solve that problem, try to understand how much help your parent needs with their everyday life. Your aging parents could need assistance with basic activities of daily living. These tasks might include getting out of bed and into chairs, getting dressed, eating meals, or bathing. They may also require medical care such as checking glucose levels, inserting catheters, or changing bandages. The most common form of long-term care is providing personal care to those unable to take care of themselves.
Depending on your parents' particular situation, there are different steps to take first.Asking your parents what they need is an excellent place to start.
Focus on These Eight Key Areas:
Family support
Home safety
Medical needs
Cognitive health
Mobility
Personal hygiene
Meal preparation
Social interaction
What Options are Available?
To provide the support your folks need, you could hire a driver to get them to doctor's appointments or other errands, schedule grocery or meal deliveries, or hire an in-home caregiver to prepare meals and make sure they take their medicine.
There are three primary options when the time comes to get assistance for your elderly parents:
1. You become their caregiver full-time , which may be unrealistic if you have your own family, work responsibilities, or other considerations.
2. You hire in-home care to provide your parents with around-the-clock care;
3. You put them in assisted living and visit as often as possible.
If your elderly parents need help to stay safe and healthy, you might be unsure about handling this problem. Just figuring out your parent's needs, understanding the options, and making decisions can feel overwhelming. Focusing on a few things at a time can help you feel more in control of the situation.
There are three main types of home care options:
Professional caregiver or home health aide service
In-home services from local agencies such as Meals on Wheels or home healthcare agencies
Staying with family members
Assisted living communities – if your aging parents can't live independently or need around-the-clock care, assisted living facilities or other senior housing communities could be a good option.
Geriatricians (senior doctors) specialize in providing care to seniors and have a good deal more experience treating folks with multiple chronic health conditions such as dementia or Alzheimer's, in addition to a multitude of other conditions that primarily affect older adults.
Area Agencies for Aging Parents – you can often find county or state-level government offices that serve local seniors. These places can be a great starting point because they connect you with helpful local resources and government programs.
What Should I Do First?
Everyone will be in a different place in their lives. Before you assume that you can take care of all your aging parent's needs by yourself, stop and think about your situation and abilities.
Will your health allow you to care for someone physically?
Are you close enough to visit them as often as is necessary?
Would you be tolerant of the living situation, either in their house or yours?
Everyone wants their parents to stay safe and healthy. It's not a selfish or heartless thought if you understand you're not the best person to provide their care personally. As long as you're looking out for their health and safety and determining the help they're going to need; you're still a loving and caring child.
Ideally, you would try to make an honest assessment of the situation early in the process to avoid getting yourself into a position that isn't sustainable for you down the road. If you decide to take on too much and burn out either emotionally or physically, you will leave yourself unable to help yourself or your aging parents.
Helping Them to Stay Safe and Healthy
Figuring out their needs, understanding your options, and making decisions might seem overwhelming. There are some concrete steps you can take to control the situation better. For example, contact a local Aging & Disability Resource Center and set up a time to meet with them. ADS will assess your family's specific situation so they can give recommendations on how best to move forward based on your needs.
Three standard options are available to aging parents needing help: at-home care, community services, and assisted living. At-home care is just what it sounds like: your parents live at home with some assistance from a caregiver. The caregiver might be provided by one of these organizations: In-Home Supportive Services or Homemaker Service Bureau. Community services include adult daycare and visiting nurses.
Maintaining Relationships
Include your parent in the process.No one wants to lose control of their life, especially someone already concerned about losing independence or experiencing health problems.
The best option is usually to involve your parents as much as possible when you plan for their care. You want them to view you as their partner rather than someone intruding in their affairs.
Your aging parents are likely to be reasonably resistant in the beginning. That's very normal as people need time to adjust to such a significant change in their lives. It will probably take several conversations before you make the progress you'd like. Understand that as long as your parent is not in urgent danger, try not to force changes too quickly. Many people start with less invasive approaches first and increase the level of help as you go along. Unless it's an emergency, get your parents comfortable using available services by first focusing on a few of their most pressing needs.
Ask what they want from you before making any decisions and provide enough time to address any concerns. It's also helpful to find other people who are willing to provide support. That way, if you end up needing time off work or assistance with other responsibilities, there are plenty of people available to step in without hurting your parents' quality of life.
Beyond that, you can slowly add more services or increase your level of involvement until they get all the help your aging parents genuinely deserve.
​Want to learn more? Visit the Aging and Long Term Care of Eastern Washington website, they provide many helpful resources to use while planning for your parents care.
Contact our office at 509-328-2150 to learn how we can help set your parents up for success using a variety of estate planning resources.