Estate Planning for Business Owners – 11 Steps to Success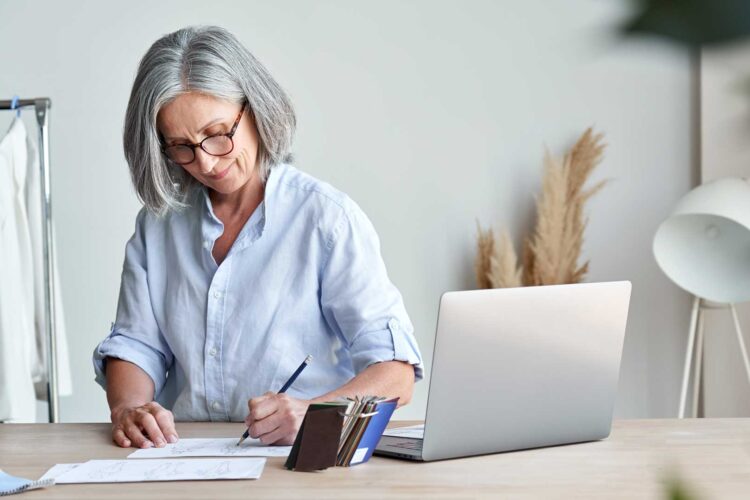 As a business owner, you've likely dedicated years of hard work to building a successful company. Ensuring that your business continues to thrive after you're gone is an essential part of estate planning. At Moulton Law Offices in Spokane, Washington, we understand the complexities of creating an estate plan for business owners and are committed to helping you safeguard your business's future.
In this article, we'll explore the critical steps you should take to protect your business as part of your estate planning process.
Establish Your Goals and Objectives
The first step if you are a business owner is to define your goals and objectives. Consider what you want to happen to your business after your death or incapacity and how you'd like your family and employees to be affected. Some common goals include:
Passing the business to family members
Selling the business to a third party
Liquidating the business to distribute assets
Choose the Right Successor
One of the most important decisions you'll make in your estate planning process is selecting the right person to take over your business. Choosing a successor with the necessary skills, experience, and temperament is vital to lead the company in your absence. Discuss your options with your family members and key employees to ensure that everyone is on board with your decision.
Draft a Buy-Sell Agreement
A buy-sell agreement is a legally binding document that outlines the terms and conditions for the transfer of ownership of your business. This agreement should address various scenarios, including death, disability, and retirement. A well-drafted buy-sell agreement can help prevent disputes among your family members and business partners, ensuring a smooth ownership transition.
Minimize Estate Taxes
Estate taxes can significantly impact your business's financial health, potentially forcing the sale of the company to cover tax liabilities. Work with an experienced attorney to develop strategies to minimize estate taxes. These might include:
Creating a family limited partnership
Establishing a grantor-retained annuity trust
Gifting business interests to family members
Create a Business Continuity Plan
A business continuity plan is essential for ensuring that your business can continue to operate in the event of your death or incapacity. This plan should outline the steps to be taken in various emergency scenarios, such as who will assume control of the business, how payroll and vendor payments will be managed, and how clients will be notified.
Update Your Estate Plan Regularly
Estate planning for business owners is not a one-time event. As your business grows and changes, it's crucial to revisit your estate plan to ensure that it remains aligned with your goals and objectives. Regularly review and update your estate documents, including your will, trust, and buy-sell agreement, to account for any changes in your business or personal circumstances.
Consult with Estate Planning Attorneys
Estate planning as a business owner can be complex, with many factors to consider. It's essential to work with experienced professionals, such as the team at Moulton Law Offices in Spokane, Washington. Our knowledgeable attorneys can help you navigate estate planning, ensuring your business is protected for generations. To safeguard your business's future, contact Moulton Law Offices today to schedule a consultation with one of our experienced planning attorneys.
Our attorneys can explain some of the lesser-known tax deductions such as the QFOBI – or Qualified Family Owned Business Interests – which allows the value of a family-owned business interest to be deducted from the taxable value of an estate.
Implement a Succession Plan
In addition to estate planning, implementing a succession plan is vital for the long-term success of your business. A succession plan outlines identifying and developing new leaders who can take over key roles when the current leadership retires or dies. This plan should include the following:
Identifying potential successors for critical positions
Providing ongoing training and development opportunities
Establishing a clear timeline for the transition of leadership
Plan for the Unexpected
When estate planning as a business owner, planning for unexpected events that could impact your company's future is essential. Some key areas to consider include:
Having proper insurance coverage, such as life insurance, disability insurance, and critical person insurance, to protect your business and family from financial hardship
Creating a comprehensive crisis management plan to address potential emergencies or disasters that could affect your business operations
Ensuring that all-important business documents, such as operating agreements, leases, and contracts, are up-to-date and easily accessible
Communicate Your Estate Plan
Once your estate plan is in place, it's crucial to communicate your intentions and expectations to your family members, business partners, and employees. By being transparent about your plans for the future of your business, you can help alleviate concerns and ensure a smoother transition when the time comes. Regularly review your estate plan with relevant parties to keep everyone informed and address any questions or concerns.
Consider Your Personal Estate Planning Needs
While it's essential to focus on the future of your business, don't forget to address your personal estate planning needs. Our attorneys can create a comprehensive plan that addresses your assets, such as real estate, investments, and personal property. This plan should also include directives for your medical care and financial decisions in the event of your incapacity.
Estate planning for business owners is a crucial process that can help ensure your company's future success and stability. By addressing critical issues such as succession planning, tax minimization, and business continuity, you can safeguard your business's future and provide peace of mind for your family and employees.
Moulton Law Offices in Spokane, Washington, is here to guide you through the estate planning process, offering expert advice and support tailored to your unique needs. Contact us today to start planning for the future of your business.