Estate Planning Costs – Plan Now or Pay Later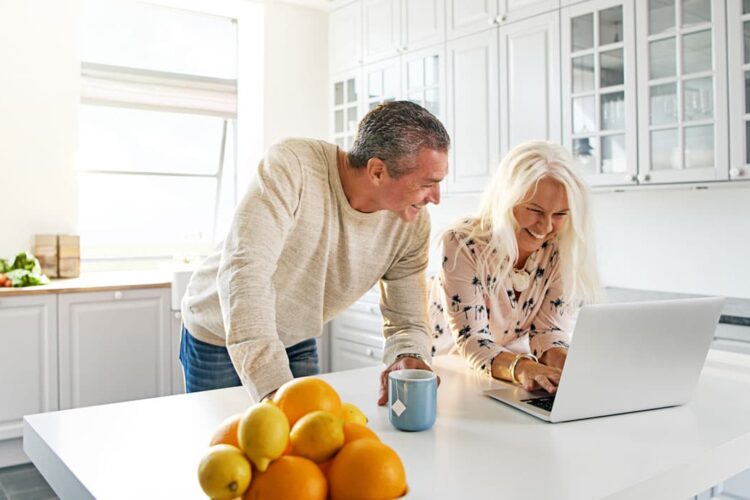 We've seen a bit of an uptick lately in the number of folks looking for information about estate planning costs – primarily due to the emergence of the Coronavirus and the concerns that come along with the risk of COVID-19.
For those who do not have a will yet, you're probably wondering how much this key component of estate planning will cost your family. Please note that while on the hunt for legal help, we highly recommend you work with an Estate Planning & Elder Law specialist like ourselves. Generalist attorneys may lack experience that may save you from a drawn-out probate process or even infighting within your family in the event of a sudden or unexpected death.
Estate Planning costs don't have to be on the expensive side, especially if you start to plan as soon as possible and do a bit of research in advance.
We do want to iterate that our legal system is a complex one and is rife with laws that can be difficult to understand for the uninitiated. Our estate planning attorneys will ensure there are no loopholes to be found in your own legal documents.
Hiring an attorney may cost you a bit more upfront, but this will almost certainly save you (and your heirs) a substantial amount of money – as well as heartaches – later on.
Here's what Estate Planning Actually Achieves
An estate plan is essentially just a collection of legal documents that dictates precisely what would happen if you were to become incapacitated or otherwise unable to make your own decisions. These documents would also be applicable when you pass away.
If something bad is going to happen to you or your spouse, most would agree it's probably best to plan ahead. In our modern world, you can't just assume that your belongings are going to end up being given to your spouse, partner, or children when you pass away.
Now once upon a time, estate planning was essentially considered to be reserved for the rich and famous. Nowadays anyone can create a simple estate plan for their family – even if you don't have the six-figure income, own multiple properties in the Caymans, or have children (or anyone else) depending on you.
So then, how much is an estate plan going to cost now that we're in 2021?
The Real Costs of Estate Planning  
Consider that your final estate planning costs are going to be dependent on how complex your situation is.
We understand how frustrating it can be when researching the price of a service to not find any values given – and for that reason, we've tried to provide basic estimates for these services. Please do note however that there is really too much variance from one family to the next to give anyone an accurate quote without understanding your unique circumstances first.
When a simple will is all that is going to be required, you might pay as little as $300 to $600. If your situation demands a more comprehensive estate plan, there will be more work required of the attorneys and you may be quoted $1,000 or more. We have to reiterate that each family is going to have different needs overall so the total cost of your planning will be directly tied to the amount of time your attorney will spend putting together your documents and meeting with your family.
How to Save on Estate Planning Costs
The cost of estate planning is honestly all over the board depending on where you live and how large your estate is. In the majority of cases, the larger the estate is – in addition to the complexity of your financial situation, the higher the fee.
You may still be able to save money in a few areas however… Especially if you're a member of the Moulton Law Client Care Program . This program is one-of-a-kind and provides you with ongoing guidance, exclusive educational resources, as well as access to our attorneys – all for one low annual fee.
Know What You Need (And What You Don't)
Remember what we've said – there is really no such thing as a "one size fits all" when it comes to creating your estate plan. The legal documents you will be creating one-on-one with your attorney are very personal matters based on what you need for you and your family.
Most folks will at the very least require a basic Will , alongside an Advanced Directive for Healthcare , followed by Durable Power of Attorney . Though a Trust is not an instrument that will suit all circumstances, this is a topic you can discuss with your attorney during your initial consultation.
Here are a few tips while you're considering starting your own estate plan:
The worst will probably occur when you least expect it. Unfortunate circumstances rarely ask you for permission – instead they strike unexpectedly – often "kicking you while you're already down". Don't leave yourself to be overwhelmed with burden during a time of crisis.

As you'll be discussing fairly intimate details about your life with the estate planning attorney you hire, it would be a good idea to ensure you're comfortable with the lawyer you hire on a personal level.

Always remember that you're the one in charge of your estate plan. A lawyer will give you sound legal advice and make suggestions as to the documents you're going to need, but there still may be some work required in terms of ensuring you've given them everything they need to help you figure out your own estate planning costs.

It's OK to not want to create a trust or durable power of attorney. It's always your option to say no to any recommendation that you don't feel is right for you.
You'll have to trust us when we say that as a general rule of thumb – most attorneys – especially those who specialize in Estate Planning – have seen their fair share of family arguments and downright ugliness after a loved one passes. The cause can be a number of things, but often includes a failure to plan in some capacity. Whether the Will was unclear, someone didn't get included, or any other number of issues – estate planning can be a fairly charged affair for those involved when emotions run high.
Utilizing a lawyer's legal advice is likely to save you and your family many headaches by ensuring you have the appropriate legal documents for your circumstances. Ultimately, your own estate planning costs depend on your specific individual situation. While you may have a bit of "sticker shock" when you first hear these numbers, planning your estate now may avoid ugly legal battles and difficult family conflicts when the time comes.
Don't take our word for it though, we particularly liked this linked article from Investopedia which details some of the other considerations surrounding estate planning costs .
If you're ready to start the planning process for your own family, please don't hesitate to use our contact page or call us directly at 509-328-2150 to speak with someone today. It's normal to have questions about these complicated matters and we're always here to help. Remember, the longer you wait to take care of these things – the more difficult it may be to actually gain the full benefits an estate plan provides!