Beware of These 6 Risks with DIY Probate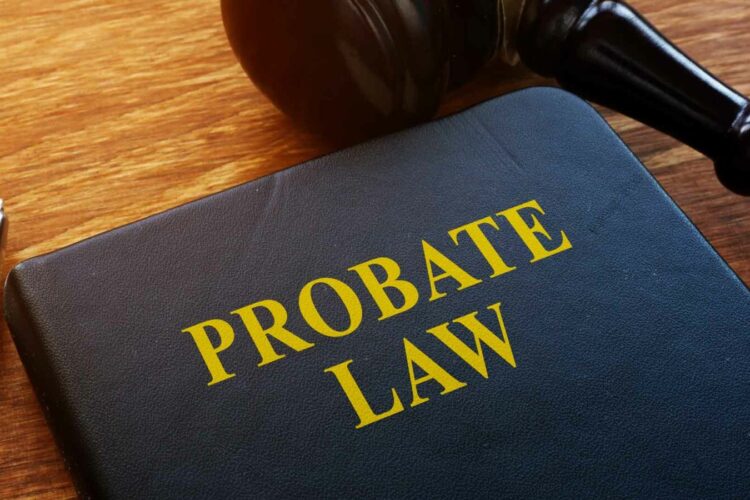 First off, what is the definition of probate?
Dealing with a deceased person's estate (property, money, and personal effects) is known as probate. Many individuals believe that DIY probate, or naming a friend/family member to act as their executor after they die is more convenient or inexpensive. So, is this something you should do?
The fact is that probate is often a complicated procedure, and even when an estate appears to be small and straightforward – it isn't always the case!
If the loss personally affects you, you'll probably have trouble coping with the loss of your loved one, especially if it was someone close to you. Even so, during this time, you be expected to do things like calculating inheritance tax, and you must accept the risk of being sued if you make an error.
What does it imply to be held personally liable?
The individual who assumes control of an estate is responsible for any outstanding obligations. This implies that if the executor computes something incorrectly or an unknown beneficiary appears after the estate has been divided, they will be held personally responsible.
Many would agree that this is a heavy burden for someone to carry.
The Top 6 Issues with DIY Probate:
DIY probate can save you much money if you are prepared to accept the risks of doing it yourself. Because the executor is personally liable, there are several hazards to watch out for, including:
There's a lot of paperwork and responsibility, so you'll be required to do much legwork as the executor. This includes preparing financial records, submitting inheritance tax forms, and paying inheritance taxes.
If an executor does not perform their duties, the beneficiary can sue them.
The executor will be responsible for responding to all legitimate claims.
The executor is in charge of valuing the estate. You would be personally accountable if you did not correctly value assets or property, such as if you undervalued a home or forgot to include a house in your will.
If an unexpected claimant appears after the estate has been distributed, the executor may be held responsible for not knowing about them.
You must make an oath when you apply for probate and attest that the estate's value is correct, so we highly recommend at least getting expert assistance on how to calculate this correctly. There are numerous variables to consider here, including the number of previous gifts.
What happens with an unexpected claim?
With the increase in extended families these days, there's always the chance that an unknown beneficiary will emerge. Imagine this scenario:
You're in charge of settling the estate yourself, paying all of the beneficiaries, and everything else necessary.
Someone then makes a formal claim against the estate to assert their right to a portion.
You, as the executor, would be personally liable to pay their claim if their claim succeeded.
It is sometimes suggested that an executor post public announcements regarding the death in local newspaper advertisements. This isn't a legal requirement, but it does provide peace of mind in the event of a claim.
Should you do probate yourself?
Yes, you can do probate yourself; but it is more prudent to seek professional help since you risk making costly errors.
A professional individual (like those on our staff) will be protected by professional indemnity insurance and won't be held personally responsible for any errors or unforeseen events.
You may feel more at ease knowing that your property is being handled precisely and lawfully, assuring you of peace of mind during a difficult time for your family.
We've got you covered. We'll go through the probate procedure with you and provide you with any probate assistance that you need at Moulton Law. For further information, contact us.
Isn't it cheaper to do a DIY probate myself?
It may seem like a good idea to do a DIY probate, but doing so could cost you more money in the long run!
Probate costs vary considerably based on whether you hire a professional firm and where you reside. If you opt for a professional service, you'll have to consider the expense of their invoice.
Can we help you with "Do It Yourself" probate?
We highly recommend you contact us ahead of trying to do your probate so we can cover everything from the start. It could be twice as much work to go through the process twice, so contact us today to speak to a friendly professional for help right away. We can often provide you with no obligation probate advice, and we're very competitive with our probate fees. We also offer professional will creation services, so we can help you with every aspect of probate, trusts, and will create.
Contact us for help with any part of the DIY probate process; we'll be happy to provide you with as much assistance as required until you have everything sorted out. You can reach us by phone at 509-328-2150 or email using the contact page.
If you haven't been swayed by these risks and still want to proceed with DIY probate knowing these dangers, we recommend checking out this article from LegalZoom so you can get acquainted with the process.