What Are the Rights of a Committed Intimate Partner in a Washington Probate Estate?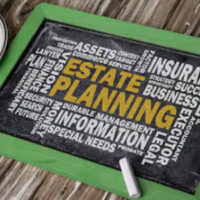 Many Spokane Valley residents are in loving, committed, and long-term relationships yet never marry or register with the state as domestic partners. So, what does this mean when one partner dies? Does the survivor have any inheritance rights under Washington law?
The answer to this question is, "Maybe." While Washington does not have "common law" marriages as such, the state's courts do recognize what are known as "committed intimate relationships" (CIR). A CIR enables couples in a marital-like relationship to enjoy some of the same community property rights as married couples. This may include a surviving CIR partner asking a court for an "equitable distribution" of property from the deceased partner's probate estate.
Washington Court Finds CIR Partner Entitled to Remain in Home Despite Daughter's Eviction Attempt
Enforcing such rights can get complicated. Consider this recent decision from the Washington Court of Appeals, Petlig v. Estate of Webb. This case involved a purported CIR partnership where the surviving partner claimed a life estate in the couple's home.
The couple in this case–their first names were Melody and Gary–had been together since the 1980s. They never married but had one child, Jessica, and they all lived together until Gary's death in 2018. Their house was located on property that Gary inherited from his father in 2011.
Melody was the primary earner in the household. She paid the taxes on Gary's land and most of the costs of maintaining the home. Just before his death, Gary signed a quitclaim deed transferring the property to Jessica, in large part to protect the home from Gary and Melody's creditors.
After Gary's death, Jessica evicted her mother from the property. Melody then sued Jessica, alleging Gary had intended to establish a life estate, meaning that Melody was allowed to remain on the property until she died or left on her own, with Jessica remaining as the ultimate owner.
The trial court found that Melody and Gary were in a CIR. The court declined, however, to recognize Melody's claim to a life estate. But it did order Jessica to pay monetary damages as compensation for Melody's prior financial contributions to the property.
Both sides were unhappy and appealed. The Court of Appeals did not disagree with the trial court's finding that a CIR existed. The problem was that a CIR did not justify awarding Melody damages under these circumstances. Nor did it affect the distribution of the property from Gary to Jessica, which occurred before his death, meaning the property was not a probate asset. That said, the Court of Appeals did impose a "constructive trust" that effectively granted Melody her life estate.
Contact Moulton Law Offices Today
Any couple, regardless of their current marital status, should have an estate plan spelling out the rights of each partner following the other partner's death. Our experienced Spokane estate planning attorneys can sit down with you and review your family's situation. Contact Moulton Law Offices today to schedule a consultation or to attend one of our seminars.
Source:
scholar.google.com/scholar_case?case=14771276696318291601