Veterans Benefits Survivors Should Know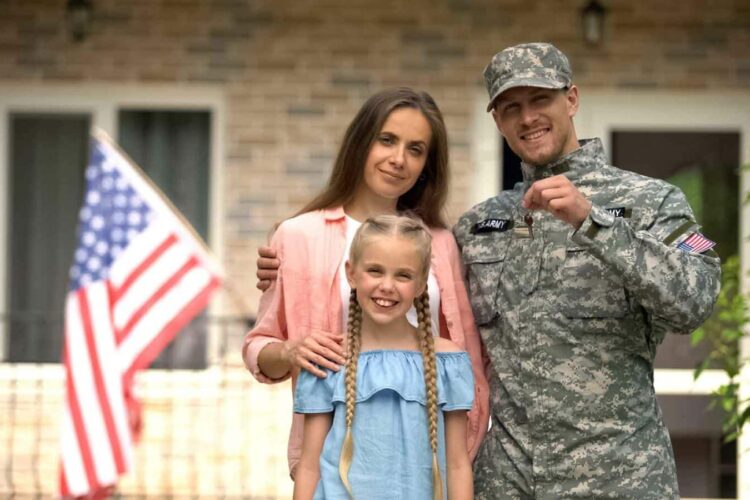 Compensation for Veterans' Survivors
The DIC benefit is one of the most significant veterans benefits for survivors. Tax-free payments as much as tens of thousands of dollars a year are available to those who qualify for DIC. This program pays a monthly sum to qualified surviving spouses, depending on the deceased veteran's pay grade. Extra money is available for dependents, and if a parent's income is insufficient, they may be eligible for benefits.
Survivors must apply for DIC veterans benefits, and the sooner they do so, the better. Payments are not automatic, and not everyone will qualify. Survivors must fill out an application to receive this benefit, and doing so as soon as possible is recommended. If survivors submit their applications more than 12 months after a service member's death, payments are only retroactive to the date they applied, not the date of death.
The program compensates survivors when service members die due to their military service or due to a service-connected disability. It also pays survivors in situations where veterans die from an injury unrelated to their military career but are determined by the VA to be disabled for a specific length of time before death.
The program is often cited as one of the reasons veterans should apply for complete disability ratings as soon as they are qualified.
Health Care Benefits
Some other substantial veterans benefits are accessible to qualifying survivors, the first of which is VA-sponsored health coverage, which provides comprehensive medical care. The Civilian Health and Medical Program of the Department of Veterans Affairs, abbreviated to " CHAMPVA." The VA pays most health care expenses, and medical supplies that it believes are required for eligible surviving spouses and children under this program.
According to the Department of Veterans Affairs, the Veterans Health Administration's Spina Bifida Health Care Benefits Program covers comprehensive health care for children of Vietnam veterans and certain Korean War veterans who have been diagnosed with spina bifida.
Some other types of health coverage may be more limited. Camp Lejeune service members' spouses and children who lived there between August 1953 and the end of 1987 can get reimbursed for certain out-of-pocket health care expenditures due to contaminated drinking water.
These veterans benefits cover treatment for 15 specific diseases and conditions, including several kinds of congenital disabilities present at the time of birth. Those diagnosed with spina bifida in female Vietnam veterans are eligible for the Children of Women Vietnam Veterans (CWVV) Health Care Benefits Program, which provides medical treatments for covered congenital disabilities and associated diseases.
Survivors of military personnel who wish to further their education or training may obtain substantial financial aid. The government will, in certain situations, pay the entire or a significant portion of fees for colleges and other educational programs. The Fry Scholarship and the Surviving Spouses' and Children's Educational Assistance (DEA) Programs are crucial for surviving spouses and children.
The government pays the entire cost of in-state tuition at public institutions or more than $20,000 per year toward the cost of private institution education and a monthly housing allowance, and an annual stipend for books and supplies under the Fry program. This scholarship is paid straight to the school and was expanded to include surviving spouses in 2014.
Eligible survivors who opt for the DEA alternative to the Fry scholarship can receive a monthly payment to pay educational expenses. Currently, full-time students may receive up to around $1,200 per month in assistance.
The DEA and Fry programs can be utilized for other educational avenues such as college, vocational or technical programs, apprenticeship programs, certification tests, and even tutoring.
Survivors can also receive veterans benefits under the GI Bill more quickly following the death of a military service member due to recent legislation.
A veteran's death may be considered a qualifying event for educational benefits, depending on the circumstances of their death, the dependents' ages, and marital status.
Veteran Benefits for Home Loans
Surviving spouses who meet specific criteria can get a VA-guaranteed home loan to buy, build, or modernize property or refinance their mortgage.
Borrowers who have used VA loans obtained many advantages over borrowers that took out a conventional home loan. In most situations, the buyer does not have to put down a deposit on the property. Homebuyers who take out this type of financing do not have to pay monthly mortgage insurance premiums either.
For those who are refinancing, a cash-out refinance might also be an option, which will allow the homeowner to use the value of the equity in their homes and use it for anything they'd like.
Available Pension Benefits
Survivors of veterans who served in a war can apply for a tax-free pension known as a Survivors Pension or Death Pension. The payment varies, but it is generally around $300 per month and may be larger depending on your family's size and income. The benefit is also available to unmarried dependents of military personnel killed during active duty.
The government determines the amount of the pension each year, and eligibility is determined by a complex calculation that considers net worth and several types of income and expenses. Certain expenditures, for example, can be subtracted from gross income to lower this value. The maximum annual pension paid to surviving spouses without a dependent child is presently around $9,000
This payment may be granted to housebound or those who need assistance with simple tasks such as washing and dressing.
Useful Burial & Death Benefits
Eligible veterans and their dependents can be interred in one of the 136 government-run national cemeteries maintained by the VA. Veterans' burial benefits at these particular cemeteries come with opening and closing of the grave, continuous care, a Government-provided headstone or marker, burial flag, as well as a Presidential Memorial Certificate (PMC).
Burial costs for spouses and children buried in a national cemetery are also covered and include burial with the veteran, perpetual care of the gravesite, and spouse or dependents' names and birth date and date of death inscribed on the headstone. Even if the veteran is not buried within a VA national cemetery, eligible spouses and dependents may be buried there if desired.
The government can provide you with:
A headstone or marker.
A burial flag.
A PMC to veterans who are buried at private cemeteries.
The VA may also cover some of the burial and funeral costs. Many states have exclusive veteran cemeteries that may have residency requirements.
Life Insurance Veterans Benefits
Veterans who have a service-connected disability rating and are approved for SSDI benefits may be eligible for a Service-Disabled Veterans Insurance (S-DVI) life insurance policy, which provides up to $10,000 in coverage. The premiums of disabled veterans must be waived.
The Department of Veterans Affairs offers a premium waiver for disabled veterans and entitles them to more coverage than they are qualified for under the Department of Defense. Up to $30,000 in additional coverage is available through this program, but premiums for the supplemental insurance cannot be waived.
If you have any questions about obtaining benefits for you or someone you love, we implore you to contact our office so our attorneys can help you figure out what benefits are available to you.
We can be reached by phone at 509-328-2150 , or you can use this contact form to send us a message, and we'll get you scheduled for a consultation at one of our offices.
Want to view even more resources regarding Veterans Benefits? Check out this helpful directory of articles from the Washington State Department of Veterans Affairs.