Summary Administration for Surviving Spouses in Idaho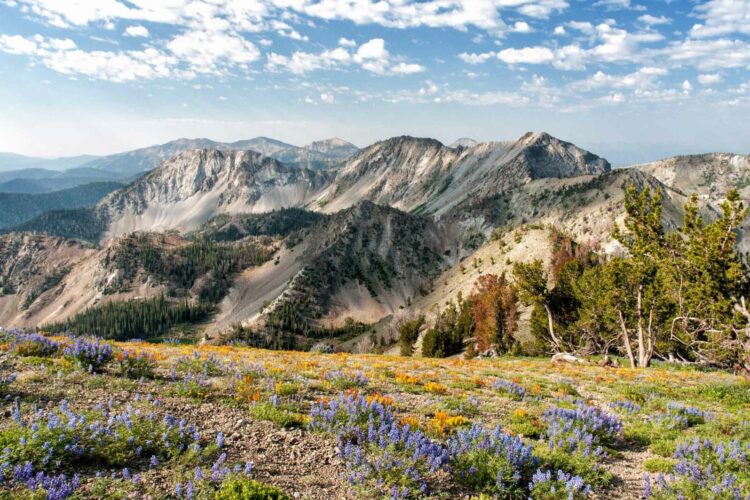 It's quite nice living in the state of Idaho! It just so happens to have very favorable probate and estate planning laws if you prepare properly. We'll touch on Summary Administration in this article, but perhaps the best part of living in Idaho is simply that the costs for this type of legal help can often be done for lower than many other states (on average).
We have attorneys on staff that have specialized in estate planning and probate for over 20 years, so we've been through our fair share of probate hearings! We are also licensed to practice in Washington State and that has given us a chance to become familiar with clients from around our region.
Something many never consider is the unique situation that arises when completing a probate for a deceased spouse. In most states, when the spouse dies, a standard probate would ensue. Idaho also offers such an option, which must be followed in certain circumstances. However, Idaho is also a community property state, which basically means using community property laws, and it provides for a special type of probate for the surviving spouse as long as everything in the estate can be considered community property. This type of probate is often referred to as a summary administration – and it happens to be a very fast form of probate.
Due to the fact that it is based on existing Idaho laws, a standard informal probate must remain accessible – for at least 6 months after the date that the order was issued – which will appoint someone to be a personal representative. This is a non-negotiable legal requirement. The reasons for this are fairly easy to understand. A specific amount of time will be necessary to give notice to all creditors, as well as for an accounting and distribution that must be made to any beneficiaries of the estate.
Summary Administration Process – Idaho Code § 15-3-1205
The process for a summary administration is much faster than a standard probate. Please note that it is controlled by Idaho Code § 15-3-1205 which states that a summary administration (at its longest) can usually be completed within about 45 days. There are several counties which allow things to be completed far sooner as long as all heirs (or any additional parties with an interest in the estate) file documentation that clearly states that they are waiving their right to a hearing.
Once the hearing has completed, a court will move to issue an order that legally confers the entirety of the estate, also known as "community property", to the surviving spouse. The spouse would then be subject to any claims from creditors that which were in place before the summary administration was started. So please make sure that you understand that any debt originated by a deceased spouse before their death will become the obligation of the remaining spouse.
Using a summary administration you can proceed faster with less expenses while waiting for probate to be completed, which allows for a smooth transfer of property from a deceased spouse to the surviving one. This would include real estate, cars, shared financial accounts, investments, as well as any other type of property that may exist.
If you do live in Idaho, you're pretty lucky because most other states don't even have a summary administration option available to a surviving spouse. Idaho offers a unique jurisdiction that continues to offer solid protection via advantageous laws like the community property statute.
So, if you live in Idaho or are considering a move in the future, and your spouse has recently passed away, feel free to contact us for a f consultation to discuss the summary administration process and help walk you through the process of probate. We've helped numerous families in Idaho through this process, and we are confident we can help yours too!
Call us at 50-328-2150 to setup a free consultation with our Estate Planning Attorneys. For more information on the probate process please see our other probate articles.