Kennewick Estate Planning & Elder Law Attorneys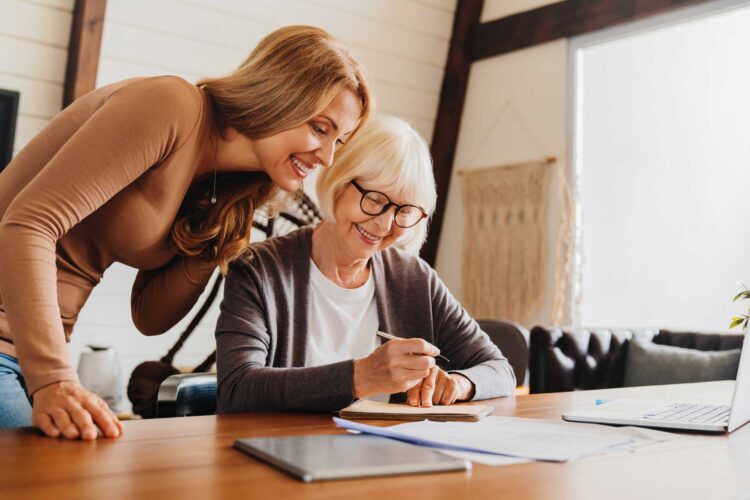 The lawyers at Moulton Law can help you with various legal matters, from Kennewick estate planning to wills and trusts. We understand that as you get older, your needs change, and we're here to advocate for you every step of the way. Our attorneys have experience working with elderly clients and their families, and we can offer guidance on everything from care contracts to advance directives for health care. Whether you're looking to plan for the future or need assistance with a current issue, we're here to help. 
Need Help w/ Wills and Trusts? Our Kennewick Estate Planning Attorneys Can Help
If something happens and you're unsure how your family will be taken care of, the best initial step is to work with a comprehensive estate planning attorney. You will collaboratively develop a plan so that your wishes are respected, and your affairs are in order, and, most importantly, your family's future is secure. Here at Moulton Law Offices, we provide superior service by having limited clients per staff member. 
Moulton Law Offices will connect you with elder law attorneys that can also help with more immediate legal issues like financial abuse and neglect. We handle incapacity, guardianship, conservatorship Social Security, Veteran's benefits (i.e., Aid and Attendance), housing concerns & probate.
Moulton Law Offices Handles Long Term Care Planning As Well
Planning for the future is crucial, especially as we age and face more legal issues. Without this pre-planning, families may have difficulty discussing tough topics such as incapacity or independence. Our Kennewick estate planning attorneys can help assess these situations and provide guidance on how to best move forward.
Since these issues are frequently time-sensitive, it is essential to have an experienced elder law attorney who understands the situation's urgency and can provide guidance on the next steps.
We Can Help You Navigate the Probate Process
No one wants to go through the process of probating a will. It is an emotional and time-consuming endeavor that can leave people feeling alone and overwhelmed. If there is no will (intestate), the court-appointed administrator must take on the responsibility of distributing assets. Our attorneys understand the legal complexities associated with this process and can help you navigate them.
At Moulton Law Offices, we are dedicated to providing Kennewick residents with the best legal services possible. If you're looking for an experienced and knowledgeable attorney to help with estate planning, wills, trusts, long-term care planning, or probate, please don't hesitate to contact us. We look forward to helping you plan for your future and protect your loved ones.
Kennewick Estate Planning Through A Collaborative Approach
Your family's future is at stake, so you deserve to be involved in every detail of the planning process. You should never feel like a spectator in your financial preparations. Your attorney will be accessible and available to hear your concerns, answer your questions, and explain your options. Working together, you can find the best plan for you with your best interests at heart.
Planning for your estate and preparing for your eventual death can be a sobering experience. Still, knowing that you are doing what is suitable for yourself and those you care about most is also fulfilling. For individuals and families in the Kennewick, Pasco, and Richland areas of Washington state, the complex process of estate planning can be made much easier by working with Moulton Law.
The thought of something happening to you and your loved ones is scary, but having your financial bases covered can help give you peace of mind. If you live in Kennewick, Washington, or the surrounding tri-state area and want to prepare for the future, contact Moulton Law today to schedule your free consultation.
Visit Moulton Law Offices in Kennewick – Schedule Your Appointment Today!
Visit us at Moulton Law Offices in Kennewick. We are nestled in  Columbia Center Heights Executive Office Suites. Our Kennewick estate planning lawyers have the experience and knowledge of Washington state law to provide you with quality counsel and personalized care during a tough time. We're here to help you plan for your and your family's future in whatever way possible.