How Can I Find Reputable Probate Attorneys Near Me?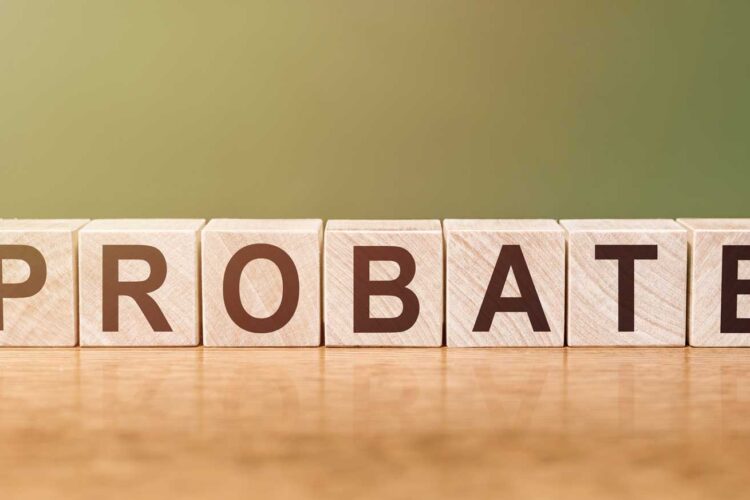 Going through the probate process can be frustrating and bewildering, especially in the wake of losing a loved one. It may be tempting to keep your head down and avoid the situation altogether, but trust us when we say that finding the best will and probate attorneys will be one of the best ways to go about this undertaking.
Factor in situations where there might be outstanding debts, a funeral that needs to be arranged, or even a lack of a will, and you have a headache of a process.
If you're thinking to yourself, "I need to find reputable probate attorneys near me," but are having difficulty figuring out what makes someone reputable and what doesn't look further. 
The team at Moulton Law Offices has got you covered .
What Is Probate?
Though you've probably come to this article while knee-deep in the probate process, we'd imagine you have many questions.
To put it simply, probate is the legal process that occurs after an individual passes away in terms of their will. The will is submitted to a court, and the heirs legally obtain any inheritance they have waiting for them.
In a perfect world, this process should be relatively straightforward. However, very frequently, things can get out of hand, especially when there's no will to be found, and that's when a probate lawyer comes in.
What Does a Probate Attorney Do?
A probate attorney is responsible for managing the entire process of probate on behalf of the client. This includes:
Filing the necessary paperwork with the court
Managing the estate's assets and debts
Locating and notifying any potential heirs
Transferring ownership of any assets in accordance
Necessary Qualifications of Probate Attorneys
Searching for probate attorneys near you can offer many different options. However, before deciding whom to go with, we highly recommend that you start by ensuring they have the necessary qualifications.
While an attorney may have worked a probate case, you'll be hard-pressed to find one with probate expertise.
Our team here at Moulton Law Offices comprises some of the best and most qualified lawyers in the area. 
An attorney for wills (probate attorneys) specializes in this area of law and dedicates their time to ensuring their clients' cases are handled as efficiently and carefully as possible.
When looking for probate attorneys, you should also consider:
Size of the law firm  – A more prominent law firm will likely have more resources to dedicate to your case than a smaller one.
Probate Experience  – As we've mentioned, finding an attorney with experience in probate law is essential. This way, you can be sure they know the ins and outs of the process.
Reviews  – Checking online reviews is always a good idea when trying to find reputable professionals.
The bottom line is that working with an experienced and qualified probate attorney will make the entire process much smoother for you. And at Moulton Law Offices, we have a team of experts ready to help you through this difficult time.
Contact us today to learn more about our services and how we can help you with the probate process.
Guaranteeing Your Needs Are Met
Probate litigation is an extremely sensitive process, and if you're planning on hiring from a large pool of will and probate attorneys, you should find a firm you can trust who will meet all your legal needs.
The Moulton Law Offices team understands how difficult this time may be for you, and we'll work with you to make the process as smooth as possible.
We'll also provide expert guidance on any litigation that may come up during the probate process and will be there for you every step.
You can contact us today for a free consultation to see how we can help you.
No probate lawyer should ever make you uncomfortable or intimidated, and at Moulton Law, we do everything we can to make our clients feel welcomed and heard.
Our excellent client relationships have earned us a nearly 5-star rating on Google Maps , as we take our customer service very seriously.
Available Whenever You Need, Wherever You Need
Finally, a good probate lawyer should be available as you need them. 
Having to wait days (or even weeks!) to hear back from the probate attorneys handling your case will only add to the mountain of stress you're already dealing with. Therefore, it's essential to pick someone who is timely, responsible, and efficient.
The probate team at Moulton Law Offices meets those requirements with flying colors.
We make it our goal to prioritize the time of those coming to us for probate assistance.
We understand and seek to honor the fact that losing a loved one isn't easy. We are always looking for ways to make the process as easy as possible for you and your family.
If you're interested in hiring our team of professional probate attorneys, don't hesitate to reach out to our offices at  (509) 328-2150 ! 
You can also use our  contact page to send us a quick message. Of course, we'll follow up ASAP to schedule an appointment. Or, if you're not done learning about the probate process and want to know more, Nolo has a great resource on its website covering  Washington State probate.