2021 Estate Planning Survey on Preparedness / Current Trends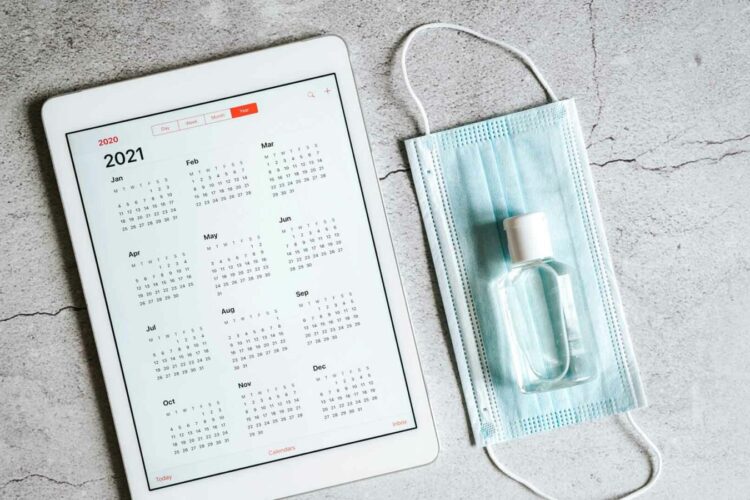 You've heard the saying before, "death and taxes are two certainties in this life," and people plan for the latter one of these two eventualities. However, regarding the other one, a surprising percentage of people are remiss.
2021 Estate Planning Survey Results
Caring.com has been conducting estate planning studies annually to get a feel for American adults' estate planning preparedness. They gather their numbers shortly after entering a new year, and they have recently released their figures for 2021.
Overall, 32.9% of adults have wills or trusts in place presently. These results are fairly consistent with the 2020 figure of 32.1%.
You would expect older people to be more prepared than their younger counterparts, which has been confirmed by studies in the past, but we're seeing a very interesting trend emerge in 2021.
The number of prepared individuals in the older age groups went down relatively significantly. Last year, 47.9% of 55 years of age and more seniors reported that they had an estate plan in place, but this has gone down to 44% in 2021.
For individuals in the 35-to-54-group, the 2021 figure is 22.5%; it was as high as 27.2% last year.
Many people would assume that younger people would be less prepared, and even more may assume that the youngest adults among us would follow this downward trend.
Instead, what was found was that 26.8% of survey participants between the 18 and 34 have created estate plans. This accounts for a double-digit increase over the 16.4% that we saw a year ago.
COVID Speculation
Experts speculate that the COVID-19 pandemic played a role in the significant increase in the percentage of younger adults who have become motivated to get an estate plan into place.
One could assume that this situation has created a sobering reality for younger folks who may have felt almost invincible just years before.
This being said, because the coronavirus is more lethal to older folks, one could assume that the preparedness levels would increase also. One possible reason for this could be reluctance to interface directly with an estate planning attorney so they can put a strategy in place due to COVID exposure concerns.
Why Are People Still Unprepared?
Researchers asked the respondents why they did not have estate plans or why they have failed to act. Just over one-third said they do intend to initiate a will or trust document, but many have simply been putting it off. In 2019, this exact reason was cited by about half of all unprepared respondents.
A significant portion of folks (28.1%) said that they don't have enough assets to warrant an estate plan. This is not a practical reason because term life insurance is costly, and everyone should have advance directives for health care in place.
The other categories are primarily based on common misunderstandings. About six percent of survey participants said that estate planning is too expensive, and 7.6% stated that they don't know where to start.
The process can be surprisingly affordable, and it can also be initiated very quickly as soon as you engage a licensed estate planning attorney.
We're ecstatic that you found your way to our site because you can learn a lot using our written reference materials and blog. In addition to this content, we offer easy to use webinars that are available on an ongoing basis, and the feedback from attendees has been very encouraging.
There is no charge to attend one of our seminars to understand more about the estate planning process, & you can join us from the comfort of your own home! Many of us have more free time on our hands than we used to, and you can always call or email us to get more information on any of our available offerings.
Click here to view the full study we've referenced in this post.