Choosing the Right Estate Planning Attorneys in Spokane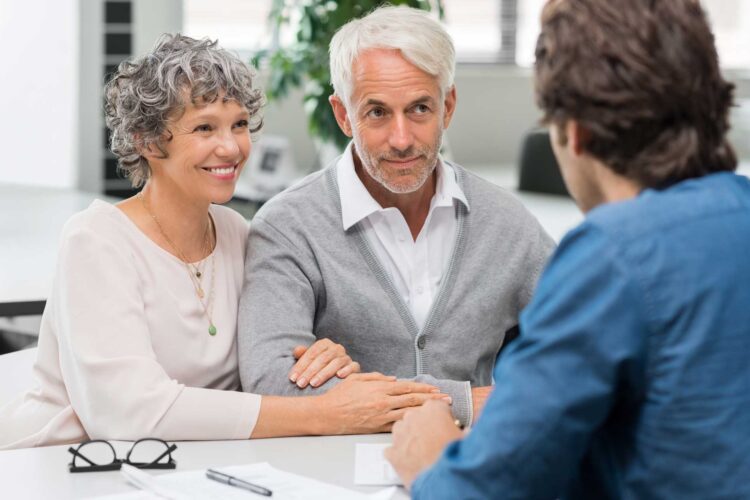 Our compassionate estate planning attorneys in Spokane, WA, can provide invaluable assistance in ensuring that you and your family are adequately prepared for life's challenges. Estate planning is often a complex process, requiring knowledge of the local and state laws surrounding asset protection .
Any of our experienced estate planning attorneys in Spokane will be able to help you understand the various components of an estate plan and how it might best suit your needs.
Crafting a Spokane Estate Plan To Meet Your Needs And Beyond
Our knowledgeable Spokane, Kennewick and Yakima-based attorneys are here to provide helpful advice and options which will assist you in achieving your desired estate planning objectives. We take the time necessary for a comprehensive explanation of how your plan works; so that you can have complete confidence in it. Not only do we strive to earn your trust from day one, but we want you to know that your estate strategy is accurate down to the last detail! Let us help guide you through this process from beginning to end – our team will be ready for whatever comes at your family next.
When searching for an estate attorney in Spokane, utilize every available resource. Ask your friends and family members for their opinion on the local attorneys and read through online reviews to comprehensively understand each service offered. Ensure that the lawyer has prior experience dealing with exactly what you need done. Also, check your state licensing agencies to verify they have the appropriate legal credentials.
What to Look for in a Spokane Estate Planning Attorney
Before starting any work with an estate planning attorney in Washington State, discuss fees upfront. Good communication is key to ensuring the professional is up-front about costs associated with producing a plan tailored specifically to your situation. A good estate planning attorney will also provide education on legal documents such as wills or trusts and other considerations like taxes or insurance policies related to managing assets once they are passed on upon death or disability.
Estate planning attorneys typically charge fixed rates for creating essential estate planning documents like wills or trusts. They may also offer flat-fee plans for larger packages that include multiple documents and tax advice services. Additionally, it is crucial to remember that some attorneys may charge by the hour, so make sure you ask before committing yourself financially.
Work w/ Our Highly-Rated Estate Planning Professionals
Having an experienced team of estate planning attorneys by your side can be invaluable when preparing for life's challenges. Having a lawyer on your side can give you confidence knowing that you are equipped with everything needed from a legal standpoint when protecting your future interests and those of your loved ones.
FAQ's Our Estate Planning Attorneys Get Asked
Why Should You Have an Estate Plan?
What's the Most Important Decision in Estate Planning?
This is a difficult question because the answer varies considerably based on individual circumstances. Still, everyone should at the very least strive to focus on these three critical areas of estate planning, sometimes referred to in estate planning circles as the "three p's," which are people, property & planning!
Important People in Your Life
From yourself to your nearest and dearest, who are the Important People in your life? Beyond those closest to you, such as a spouse, children, and grandchildren, if applicable, this could include parents or siblings. However, don't forget charities, special causes, and other organizations you may feel passionate about. Churches or universities might even be included here too!
"Important People" may even consist of your furry friends! Take a moment to think about the effects others have had on you. Compile a list if that helps, and write down pertinent details. This is where your planning journey truly begins.
Assets & Property
As you contemplate your assets, consider the various forms of property they might take (cash, stocks, bonds, and real estate) along with their estimated value in thousands. It's unnecessary to record every policy number or exact dollar amount; instead, pinpoint what you own and how much ownership each entity holds. Make a list of these items for further review.
Are you the sole owner of your assets?
Do they come in joint tenancy with another person or through a trust agreement?
Don't forget to include the death benefit from life insurance rather than its cash value, any business interests that may be yours, and if there is an inheritance coming your way. All these should be included when assessing what assets are rightfully yours. Creating an asset protection trust is always an option if you have concerns about protecting what you've worked hard to acquire in your life. 
Life Plans & Goals
Once you have established the most vital individuals in your life and all your belongings, it is necessary to consider how and who will handle these people (including yourself) and assets if something were ever to happen that rendered you unable or deceased.
If the unthinkable were to occur and you couldn't make decisions for yourself, who would you designate to take control of your affairs? 
Are you confident that the same individual should be responsible for your finances and decision-making regarding personal welfare and health?
Who will provide care for your underage children? How do you plan to pass on your resources to the next generation?
Are you looking for a way to make the probate process more accessible and less costly for your loved ones after you're gone?
Do you wish to reduce estate taxes or maximize the effects of your philanthropic contribution?
Do you have a loved one who requires special care? Would you like to ensure their needs are taken care of?
Is there an individual who should not receive monetary funds without a third-party monitoring the transaction?
It is significantly more beneficial to consider these issues when beginning the planning process than engaging in a "treasure hunt" for legal documents.
Primary Areas of Effective Spokane Estate Planning:
Wills and Trusts
Power of Attorney / Health Care Directives
Advanced Directive / Living Will
Regardless of a person's age, financial situation, or health, a comprehensive estate plan can ensure that their wishes are respected should they become seriously ill or pass away. 
An estate comprises everything an individual owns, including real estate, vehicles, investments, collectibles, furnishings, and personal belongings. An estate plan includes legal documents outlining exactly how a person's assets should be distributed upon death. 
Estate planning can also involve creating a power of attorney that grants a trusted friend, family member, or trustee the right to act on an individual's behalf should they become incapacitated due to an illness or injury. 
This guide looks at the basics of estate planning, including what to consider, why estate planning is vital for everyone, and where to find help when making an estate plan. 
Wills
A will is a legal document that specifies exactly what should happen to someone's assets after death. Regardless of a person's net worth, a will is an absolute must-have for everyone. While anyone can have a will drawn up by an attorney, legally binding wills can also be drafted using an online will service. However, we don't typically recommend these services as you don't have any opportunity to ask questions and gain valuable clarifications that an attorney would typically offer.
A will determines: 
Who will inherit the assets, and how will those assets be divided
Who will act as the executor
Who will be contingent beneficiaries and executors should the person's first choices predecease them
People can also outline their wishes for their pets in a will, an increasingly common practice among devoted pet owners. 
Dying Without a Will
If someone dies without a will, known as intestacy, their estate will be distributed per state laws via the probate courts. In general, the assets of the deceased are assigned to their survivors in the following order:
Their surviving spouse, then
Between any surviving children, then
Their extended families, such as aunts, cousins and nieces and nephews
Without a valid will or eligible surviving family members, all assets eventually become the state's property. 
Power of Attorney
A power of attorney, or POA, is a legally binding document that appoints one or more individuals to act on the grantor's behalf. It's commonly used to enable a trusted friend or family member to make essential financial, medical, and legal decisions should the grantor become incapacitated. 
There are several types of POAs, including:
General power of attorney
Financial power of attorney/durable power of attorney
Healthcare power of attorney
It's a good idea to consult with a lawyer before signing a POA, as there are some specific clauses and exclusions to consider. For example, the grantor might want to specify that the POA can only be activated if they're deemed incompetent by a physician or that their agent's powers are limited to matters related to health. 
Regardless of what type or how many POAs someone has, all these documents are rendered null and void upon death. 
Advanced Directive/Living Will
Another essential part of estate planning is determining what happens when someone becomes incapacitated and unable to direct their medical care. 
A sound mind can create a living will, a medical power of attorney, or both. These documents help ensure that loved ones and medical providers know what medical care an individual wants, regardless of their ability to direct their care. 
Living Will vs. Medical Power of Attorney
While both documents are designed to help ensure that someone's wishes are honored should they become incapacitated due to severe illness or injury, there are some critical differences between a living will/advanced directive and a medical power of attorney. 
A living will details wishes regarding end-of-life care. This legal document lets the person indicate whether they'd like to be intubated or resuscitated if necessary, discuss pain management and tube feeding issues, and specify if they'd like to donate organs or tissues. 
A medical power of attorney, also called a durable healthcare power of attorney , grants one or more individuals the right to make medical decisions on the grantor's behalf should they be incapacitated. 
When a living will is combined with a medical power of attorney, the resulting documentation is often called an advanced directive. 
Attend a Seminar with Our Estate Planning Attorneys
With the help of veteran estate planning attorneys, you can ensure you and your loved ones can achieve financial stability for the rest of your lives.
You can browse our list of in-person estate planning seminars or attend a virtual webinar if that works better for you. During this helpful demonstration of estate planning principles, attorney Michael Gunning will describe a typical couple, "Bill & Mary," and uses this example to paint a clear picture of what your family may require to be comfortable in your golden years.