Number of Coronavirus Cases Rising in Some Senior Living Communities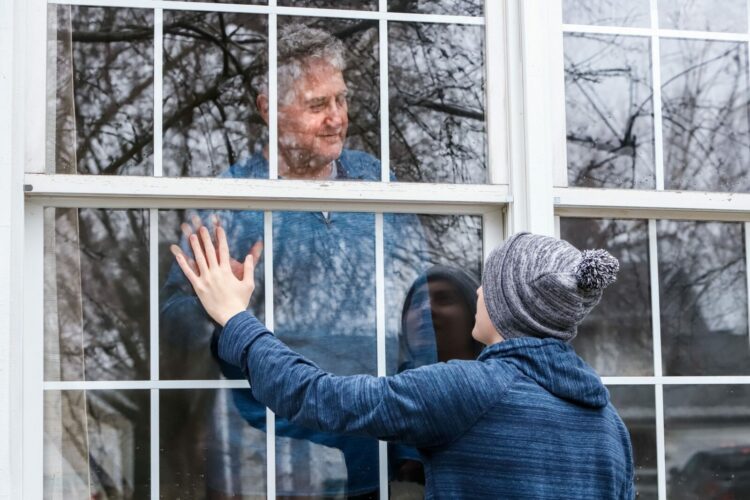 With an increasing number of Coronavirus cases springing up across the country, we want to re-iterate the importance of helping your elderly family members stay safe if they are living within senior living communities.
Senior living facilities in many states are now reporting upticks in coronavirus cases. As we all know at this point, seniors are the most susceptible group to this virus, so please do everything you can to maintain the practices that helped reduce the spread of the virus when it first hit.
Idaho is now starting Stage 4 of the state's planned reopening, and long-term care facilities and senior living communities and are now being allowed to loosen their rules for allowing guests and visitors.
The process won't be as simple as just "opening the doors", the state is providing a long list of required rules and regulations that these facilities must adhere to, which include ongoing Coronavirus testing, firm guidelines for guests and thorough emergency procedures in the event of an outbreak.
Idaho Senior Living Communities Re-Opening
Ashley Taylor serves as president and CEO of Veranda Senior Living in Ada County, ID. She recently mentioned that they personally welcome these new practices.
"It adds a level of challenge to our communities, but we appreciate it. We are following it as much as we can and even above and beyond those standards," Taylor said. "We run the risk, if somebody gets sick, they all get sick. So we are taking all of those extra precautions."
When COVID-19 first showed up, Taylor says staff at VSL have been doing their best to keep spirits high within their senior living facility, but the honest truth is that many folks are missing their usual family visits and a lack of guests. That is taking a toll on the mental health of many residents.
"It's been so difficult. Mental health is a huge issue that we are facing right now. Maybe more than anything else, they need to see their families," Taylor said.
It is good to hear that communities like this will be able to allow visitors once again, and as Taylor explains – these visits will be done much differently than they were in the past.
"We've setup what's called our clean room at both of our communities. This is a scheduled visit for the families. This is a room that has all hard surfaces so we can clean it for 45-minute visits," Taylor said.
This particular setup and the corresponding segmented visits are not exactly perfect but keeping the community safe and healthy is the top priority, according to Taylor.
Washington State has had its own COVID-19 related rules and regulations in place to protect seniors since March 10th. Testing has been mandatory at all senior living facilities and will continue to be that way for the foreseeable future. If you are a Washington senior living communities resident yourself or are planning a visit to a senior care facility, please see this page to view the updated guidelines from Governor Inslee.
Th growing risk to our nation's senior population is being magnified by recent reports of increased numbers of infections in care facilities. If you do plan a visit to see your own elderly family, please take great care to do everything you can to stop the spread of this deadly virus by wearing a mask and washing your hands as often as you can.
If you know of a senior who is missing out on much needed communication from family and friends due to ongoing regulations, please consider that today's video conferencing technology makes it easy for families to connect with their loved ones virtually – without the associated risks of in-person visits.
Zoom, Google Hangouts, and Facebook Messenger have become somewhat of a new normal during this outbreak, and can be used in just about any scenario. See our other post on the epidemic of lonely seniors in our country.
Please see these recent articles relating to Coronavirus within Senior Living & Long Term Care Facilities:
– Florida's crash testing program offers snapshot of COVID-19's deadly toll in long-term care
– What to Consider Before Moving a Parent Into Assisted Living During COVID-19
– As U.S. Nursing-Home Deaths Reach 50,000, States Ease Lockdowns