Can a Trustee Ignore the Trust's Instructions?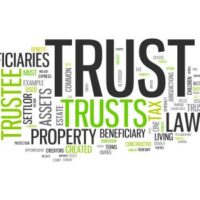 One of the key benefits of a living trust is that it allows you to leave binding instructions for your trustee on how you want your property distributed after your death. Although you can always amend, alter, or revoke a living trust at any point during your lifetime, once you pass away, the trust becomes irrevocable. This means the trustee cannot amend or refuse to carry out your instructions, even if they believe that in doing so they are acting in accordance with your intentions.
Sibling Disagreement Over Distribution of Mother's Trust Leads to Litigation
A recent Washington Court of Appeals decision, In the Matter of the Irrevocable Trust of Clark, offers a good example of what we mean. In this case, a mother of two sons–Gary and Curtis–created a revocable trust that contained over $1 million in assets. During her lifetime, the mother and Gary served as co-trustees. When the mother died in 2018, Gary continued as the sole trustee.
According to the terms of the trust, which became irrevocable upon the mother's death, the trustee (Gary) was required to divide any remaining trust property into separate shares for each child. But Gary and Curtis could not agree on how to divide the property in the trust. Eventually, Curtis sued Gary, seeking his removal as trustee and reimbursement for what he described as his brother's "self-dealing payments."
In particular, Curtis challenged Gary's use of trust funds to pay for his daughter's college tuition. The trial court agreed with Curtis that Gary breached his fiduciary duty as trustee by making such payments. The Court of Appeals affirmed that ruling. The appellate court noted that the trust instructed Gary, as trustee, to divide the remaining assets into equal shares representing the mother's descendants on a "per stirpes" basis. In simple terms, each living child of the mother received one share of the trust. If either child failed to survive the mother, then that child's share would be divided among their children. But in this case, both sons outlived their mother. So Gary could not rely on this language to justify distributing trust assets directly to his own daughter. The granddaughter was not a beneficiary of the trust.
The Court of Appeals also rejected Gary's attempt to rationalize his actions by saying the money he spent on his daughter would come out of "his share" of the mother's trust. The problem with this argument was that Gary, again acting as the trustee, never divided the trust into shares in the first place. The trust "remains undivided," according to the Court. And once again, he could not distribute trust assets to non-beneficiaries in this manner.
Consult a Spokane Trust Lawyer Today
A trust is supposed to give you peace of mind. But the actual management of a trust can be more complex than many people realize. That is why you should always work with an experienced Spokane trust attorney who can advise you in preparing and administering any kind of revocable or irrevocable trust. Contact Moulton Law Offices today to schedule a consultation. We serve clients in Spokane Valley, Kennewick, and Yakima.
Source:
scholar.google.com/scholar_case?case=5369063925512850705