Attend an Estate Planning Webinar!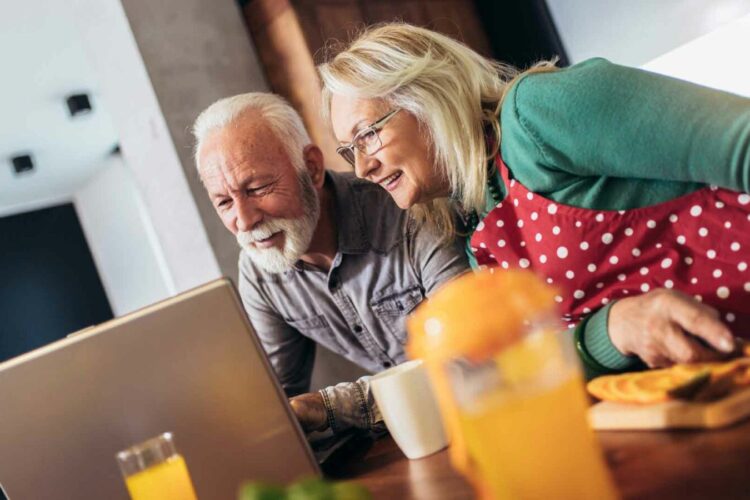 We invite you to join us for a relevant, practical, and streamlined estate planning webinar without a bunch of unnecessary legal jargon flying over your head. We want to simplify this process for all of those stuck at home, which is why we chose to bring our traditional seminar format online.
We recognize that the COVID-19 pandemic has caused many of us additional stress. Even now – two years since the coronavirus outbreak began – many still find themselves in unpredictable circumstances. However, not being prepared with a solid Estate Plan can leave you even more vulnerable. Creating the correct documents for powers of attorney and getting your health care directives in place is essential, straightforward ways to avoid making a hard time even harder for your family.
We understand that planning for the worst can be a lot to handle. Our goal is to make this process as easy as possible for you, so we've decided to bring our traditional estate planning seminar online, where you can get your questions answered in a timely and straightforward manner. You can ask any question you'd like and learn more about simplifying the entire estate planning process.
We want you to be thoroughly knowledgeable about what actions you can take and how you can plan to ensure you don't lose all your money paying taxes, court expenses, and other fees.
We will walk you through what estate planning is and how it all works during this complimentary workshop. This information can be accessed on your schedule, so you don't have to wait until our in-person estate planning seminar dates to get the latest planning tips and tricks.
Our Estate Planning Webinar is Easy to Join
We get that estate planning can be scary. Let's face it, no one wants to think about their death – but we will guide you through this entire process in the most simple terms possible. We completely understand that this is a complex topic for many folks. We want to make this situation as easy as possible by providing an estate planning webinar that is easy to digest. We will try to teach you everything we know about simplifying the estate plan creation process (and we know a thing or two, our attorneys have been doing this for quite a while!).
Join us for an engaging and informative session explicitly designed around your individual needs and goals. When we have together, we will do our very best to provide simple tips on the best practices for estate planning and clarify anything that you may find confusing.
Even if you wouldn't consider estate planning one of your favorite topics, we promise we've tried our very best to make our estate planning webinar painless and informative because we understand how difficult it can be to have these discussions.
Our Estate Planning Webinar Could Save Your Family Unnecessary Grief
We highly recommend you join us for this short webinar, and you can register whenever you'd like.
We genuinely hope that our estate planning workshop enables you to get the answers and clarity on the portions of estate planning that you might not fully understand. Our goal is for everyone who attends our webinar to leave with peace of mind knowing they will show their family they love them when they need it the most.
During this brief talk, we will do our very best to help you understand the entire process so that you can get back to living life on your terms instead of worrying about everything that could go wrong.
Here's what to expect from a Moulton Law Offices Estate Planning Webinar:
What estate planning is and how it works.
How an estate plan benefits your loved ones during difficult times and after you're gone.
The difference between a will, revocable living trusts, and more so you can decide the right estate plan for yourself.
Everything an estate executor needs to know regarding executorship duties and responsibilities.
Get your estate planning questions answered!
Attend our FREE Estate Planning Webinar so that you can avoid putting your family in a difficult situation and instead cross this off your list of things to worry about and be free to get on with life, knowing you've done it right. Create a solid estate plan so you can cross this off your list of things to worry about and be free to binge-watch Netflix! If you have any questions at all, don't hesitate to contact our office at 509-328-2150 today so we can answer them. You can also email us from our contact page if you'd prefer.
Interested in reading additional articles on the topic of Estate Planning after registering for our Webinar? Check out the wealth of resources at FindLaw.